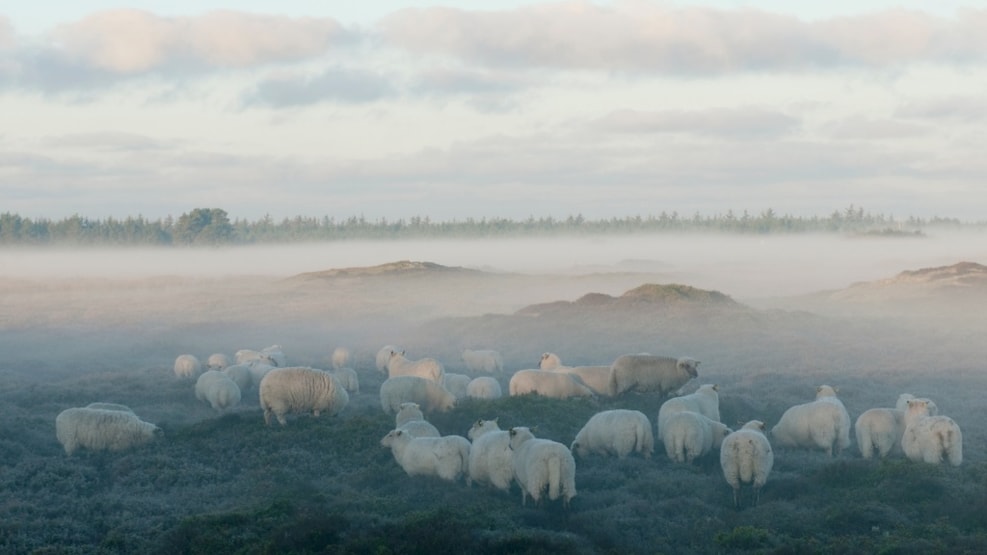 Thy Lam - Lamb
Thy Lam an organic sheep farm where we sell everything from the animals from our own farm shops.
We live right up to the main road between Holstebro and Aalborg. We have one shop with wool and skins and more and one with, among other things, lamb.
We send meat and on to the whole country - we sell to selected restaurants and town and farm shops. The Queen's private chef was also our customer for many years.
Thy Lam is owned by Ove and Gitte Kroll and has been run organically since we bought the farm in 1997.
We have 100 ewes that care for nature areas both by the Limfjord and in Thy National Park. We only have employees employed in gentle or flex jobs and think in the well-being of all of us - animals and humans.
Our areas of interest are especially ecology, climate, social equality and permaculture. This is reflected, for example, in the fact that we use Merkur Andelskasse as a bank, that we have a household wind turbine for the farm's electricity consumption, and that in addition to our own goods, we also sell fair trade goods in the farm shop.
Animal welfare is a high priority, because we simply love our animals. And that is what characterizes our actions.
In our farm shops you can buy:
Organic lamb - we have one of the country's largest selections of lamb: cuts, sausages and smoked products
Lambskin from own animals - white, gray, brown, curly or not curly
Lambswool as knitting yarn in many varieties, but also ready-knitted cases
Handmade soap made from fat from our own organic lamb
Woven plaids and fabrics from own lambs
Leg buttons from own lambs
Fair trade products
Organic groceries
Opening hours all year round - also on public holidays.
Tuesday, Thursday, Friday and Sunday at 14.00-17.00.
VisitNordvestkysten © 2023