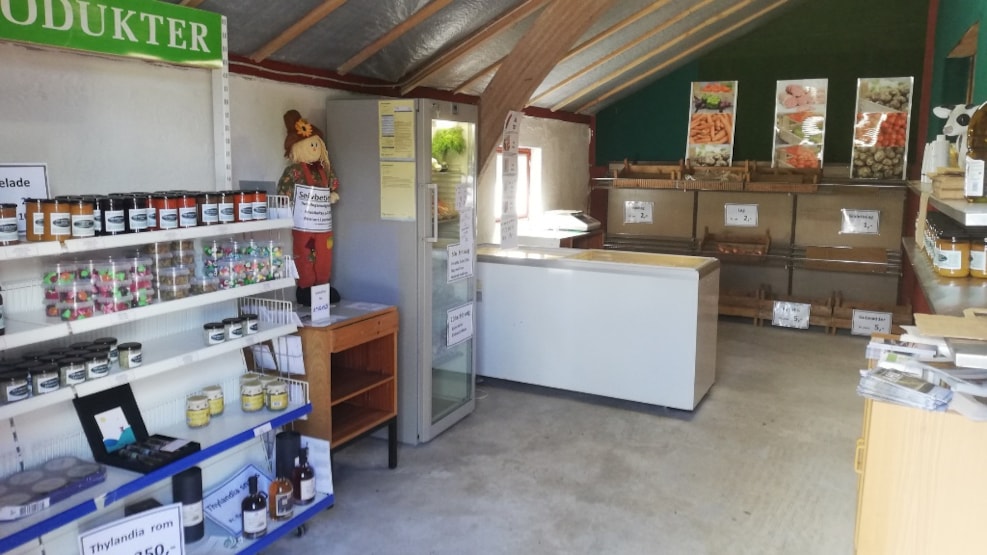 Thy Gårdbutik
Thy Gårdbutik by Snedsted sells unsprayed vegetables and fruit from own breeding, depending on the season.
The farm shop's specialty is early potatoes and strawberries. Thy Gårdbutik produces many different kinds of pickled products, such as beets, asians and jams, which are also sold wholesale.
We have been making Thy Specialties for 25 years. In 2016, our mirabelle jam was named North Jutland's best by Coop.