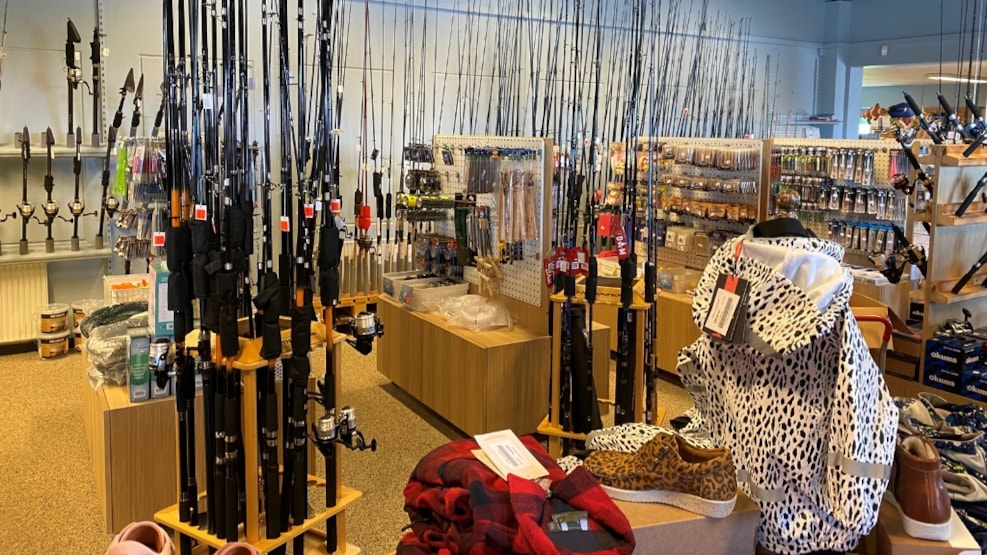 Thorsminde Outdoor
At Fisk & Fritid we have a wide-ranging selecting of fishing gear. We have everything you need as an angler as well as other articles that the ordinary household needs.
Thorsminde Outdoor is an exciting store that embraces a wide range with a large selection for the whole family.
We aim to have everything within angling - gear, fishing rods, wheels, accessories and more.
We have a wide selection of outdoor clothing and footwear for both men and women.
We always have knives, yarn and articles that the average household needs in stock.
The delicatessen department offers spices, beer and honey from local producers.
We also have a small cafe with different coffee specialties, hot cocoa and sweet.