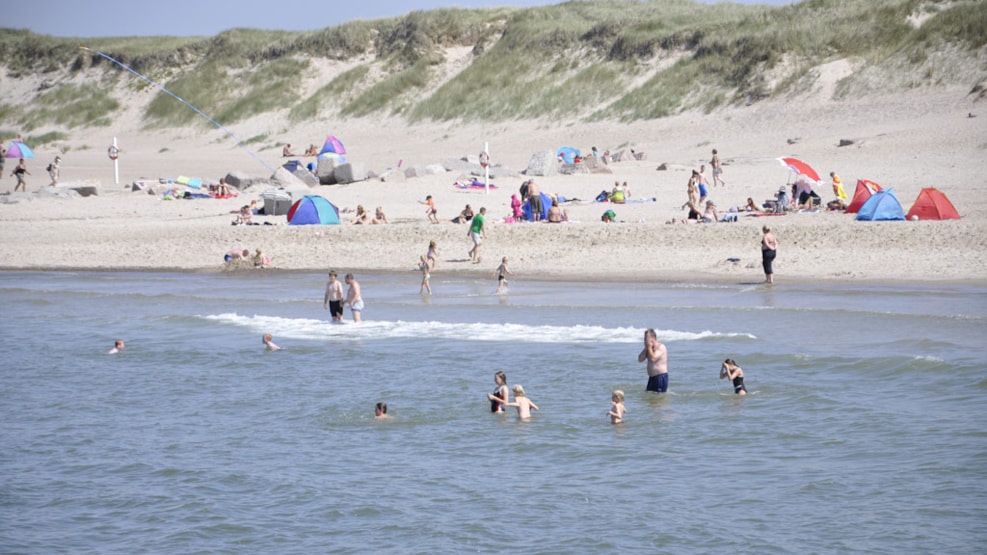 Thorsminde Beach
On Thorsminde beach, there will be fly-lines in the North Sea during the summer. They form a giant 'swimming pool', which gives you greater peace of mind than other beaches along the West Coast.
Thorsminde beach is a sandy beach with dunes. The beach has a handicap path where pedestrians and wheelchair users can get closer to the water.
Right next to the beach there are parking spaces, restrooms, restaurant, kiosk and barbecue. Within a few minutes there are also ports, cottages and a camp site, and Strandingsmuseum St. George, which tells the dramatic story of the biggest beaching disaster ever where 1300 sailors lost their lives on Christmas Eve 1811.
Thorsminde beach - and the beaches Bjerghuse and Spidsbjerg a little south of Thorsminde - have Blue Flag as the visible proof that the beach and water environment is good and clean.
VisitNordvestkysten © 2023