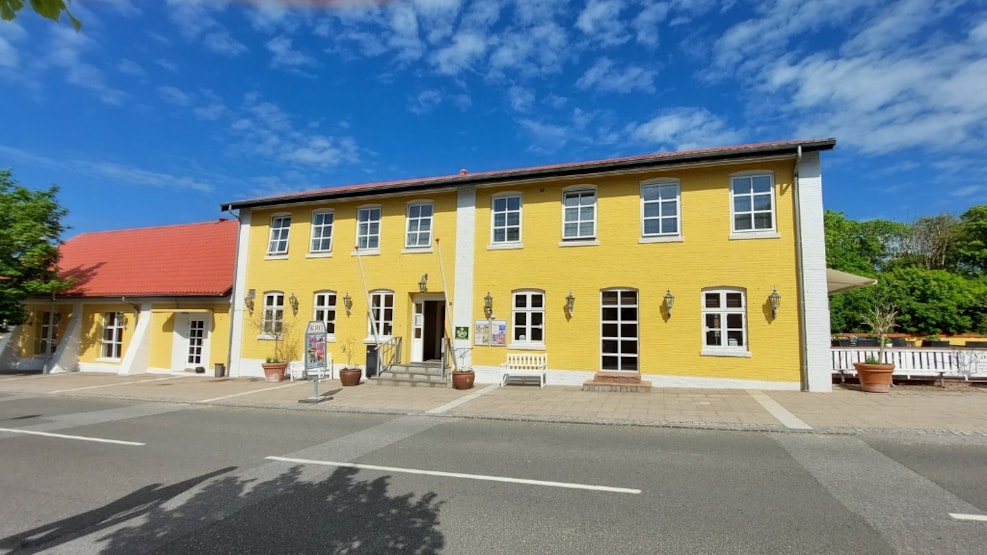 Thinghuskroen - Restaurant
Thinghuskroen in Vestervig is an old-fashioned inn with modern facilities such as a restaurant, function rooms and Bodega Cellen.
In summer we have outdoor seating à la carte dishes or a glass of generous draft beer on the large terrace.
The inn serves everything from classic inn dishes to specialties such as fish and many other things.
The inn is located in Vestervig town center - in the scenic Sydthy between Agger and Hurup Thy just a few kilometers from the North Sea and National Park Thy.
Thinghuskroen was built in 1857 and was previously known as Hotel Vestervig and Vestervig Kro.
During our time at the inn, we have made it one of the area's good places to eat and a place where you can have a good party.
See you here at Thinghuskroen

Lone & Brian Lauridsen
VisitNordvestkysten © 2023