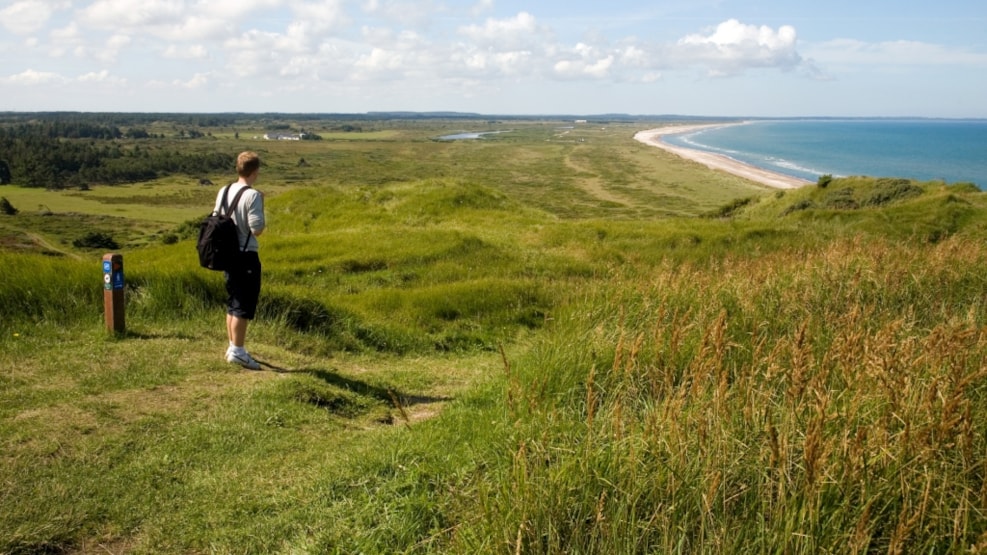 Svinklov Klitplantage
Svinklov Dune Plantation (in Danish: Svinkløv Klitplantage) is a 700 hectar large state-owned area that is open to the general public. The shallow part towards south was up until the Middle Ages an open strait connecting the North Sea to the Limfjord. 

The breathtaking scenic view from the top of Svinklovene is both beautiful and historic. The was once an open strait just south of the ranges of hills. The strait "Sløjen" and a passage lead merchant navies and viking ships back and forth between the Limfjord and the North Sea. The stretch was monitored from the viking castle Aggersborg, and it was functional until at the 13th century. The area around Svinklov Dune Plantation was originally the north-western part of a large island in the Stone Age Sea.

Svinklov Dune Plantation is more than 100 years old and stands as a very diverse conifer plantation providing good cover and hence fine living conditions for animals, birds and insects. Roe deer is quite common, and for the patient there are good possibilities to see red deer. The whole flat area, with its small lakes, was actually one big ocean in the Stone Age, more than 50 metres the level of where you see the plantation today. Back then, the water level was six metres higher than that of today. Svinklov Dune Plantation has been appointed internationally worthy of preservation - an EU habitat.

Map "In Nature in Hanherred"
VisitNordvestkysten © 2023