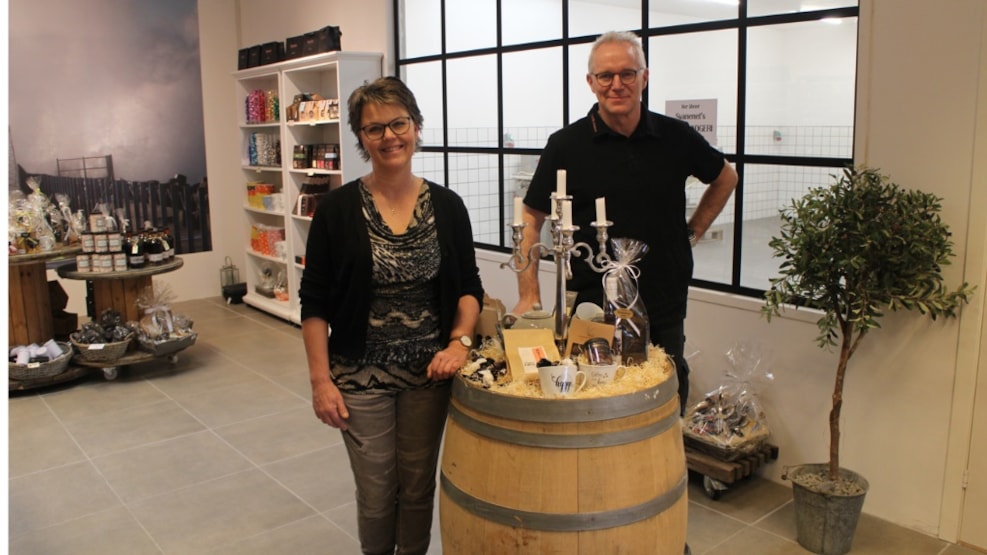 Svanenet
Svanenet is a store in Thisted with a large selection of exquisite delicacies and delicacies, which can be purchased both in our webshop and in the cozy store on Vilhelmsborgvej. In addition, we have several dealers around Thy.
We offer a large selection of sweets in all shades and at the slightly more exclusive end of the scale.
In addition to sweets both with and without sugar, which is our great specialty made in our own candy confectionery, we have lots of other quality sweets, including in our own brand Sweets of Denmark.
If you want to save on sugar, you can choose from many different sugar-free products here - sweets, sweets, chocolate, biscuits, cakes, juices and jams.
You can also pick out your very special favorites and mix your own bag of our luxury mix-yourself sweets.
However, these are not the only sweet things you can find here with us. We also have a wide range of wines, specialty beers, coffee, tea, Italian specialties and not least local products from Thy and Mors.
In addition to sales to private individuals, we deliver advertising sweets and gifts to companies both in Denmark and abroad.
From the shop there is a large window into the candy cookery, so you can see our skilled candy cooks in action.