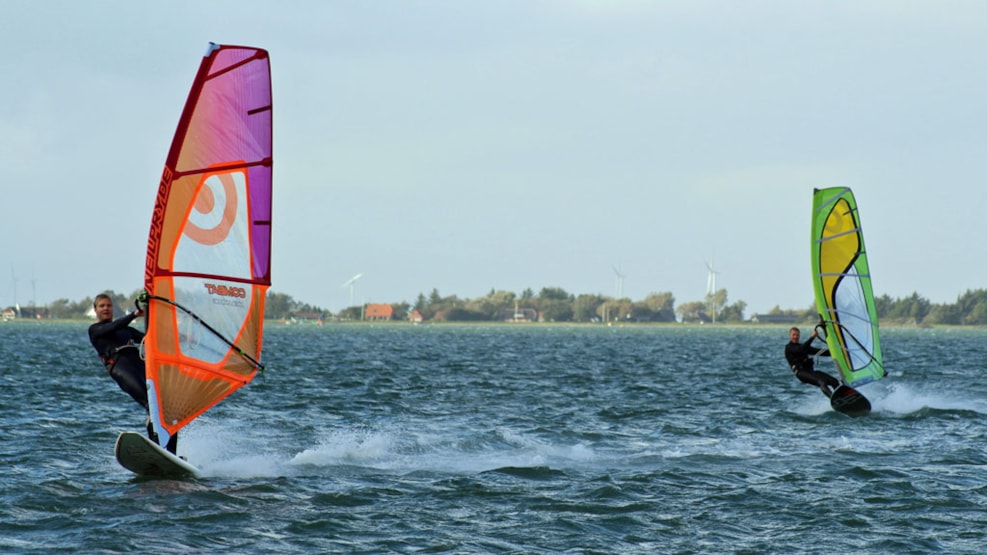 Surfspot | Vinkelhage (Lemvig Sejlklub)
Vinkelhage Strand north of Lemvig offers windsurfers and kitesurfers good sailing conditions.
Sailing conditions
Spot Angle hook is best used for wind directions NW, N, NE and S.
The beginner finds this spot attractive in the summer days, when winds from the south blow evenly over Lem Vig.
The more experienced windsurfer exploits its potential in all months of the year. The spot is used i.a. for freestyle and slalom, as well as hard wind sailing. As the spot offers considerable depth, the spot is also suitable for the discipline of foil and formula sailing.
Facilities on the beach
Vinkelhage is a spot that is distinguished by being very close to Lemvig Camping and Lemvig sailing club, the sailing club also uses the beach for weekly windsurf training. The beach is used by many tourists for walks and not least beach swimming.
There is a public toilet and shower by the beach.
Danland Lemvig and Lemvig Campingplads are just 100 meters from the stand. Danland and Campingpladsen make their facilities available to their guests.
Feeding:
None
Coordinates:
Latitude: 56.5672 | Longitude: 8.2967
Wind directions:
North: 5, North-East: 4, East: 3, South-East: 1, South: 4, South-West: 1, West: 2, North-West: 5;
VisitNordvestkysten © 2023