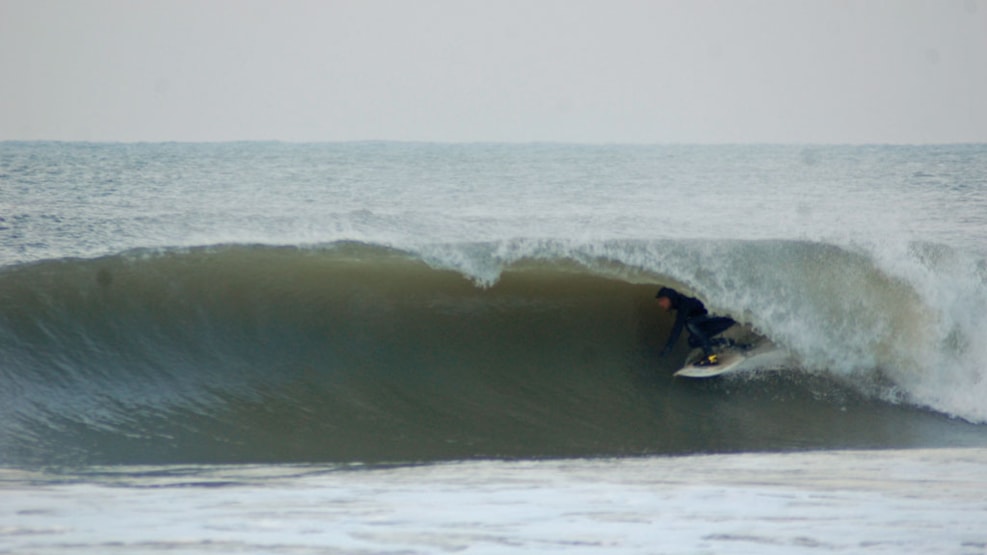 Surfspot I Thyborøn
This very long stretch of breakwaters is an ever-changing surfing area at Thyborøn.
The stretch begins around pier number 53 where there are also good places to park, toilets, ect.
This very long stretch of piers is an ever changing surf area. A remote area that can offer amazing beach breaks if you get lucky and sand banks are there.
The piers are pointing out at to see almost vertical which creates shelter from S-SW winds and also NE.
The beauty of the area is that there are no specific regular surf spots. The sand flow in the area will decide where and when the right wave will break. Therefore never surf above your ability. One day can be beginner friendly and the other days can be very dangerous and the very same place.

Pay attention to hazards and be respectful the group of local surfers who chase the waves of this area.
Sea bed: Sand
Wave type: Beach break.
Start working at: all sizes
Hold wave size: Double over head
Best combo: Swell: W Wind: SE-E
Favourable Swell: NW, W, S,SW,N, Big NE
Favourable Wind Direction: S,SE,E,NE
Suitable For: .Intermediate and above
SUP: ok if there are few surfers only.