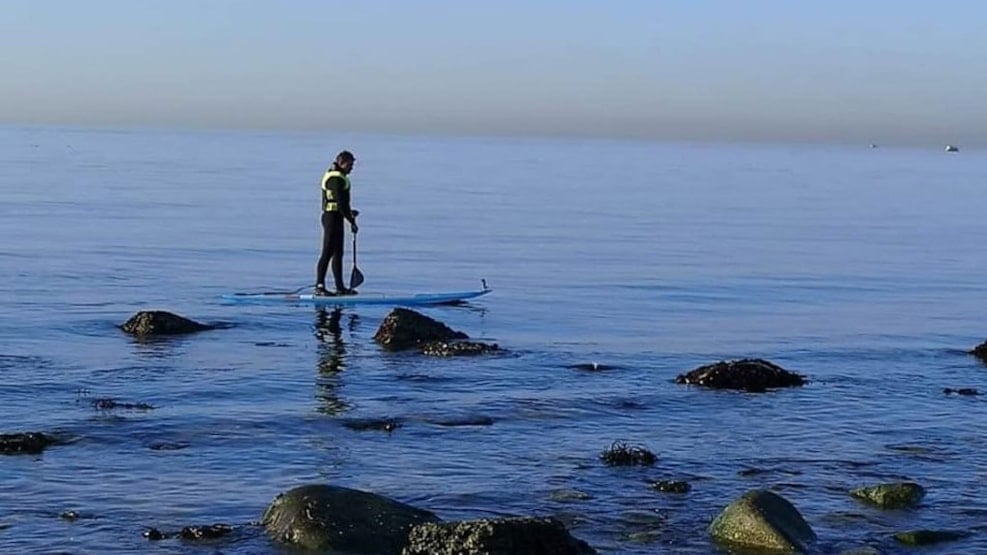 Surf og Natur
Enjoy the beautiful beaches of Hirtshals from the waterside.
Enjoy the beautiful beach and ocean of Hirtshals in a different and wonderful way.
Stand Up Paddling (SUP) is for everyone, and now you got the opportunity to hit the water with Mads and Lars from Surf og Natur (Surf and Nature).
In Hirtshals you will find beautiful surroundings for SUP. According to the weather, it is either east or west of Hirtshals we will be. Most often it will be east of Hirtshals, as there is a lake suitable for beginners.
We'll have boards and neoprene suits available, so you just have to show up. (Bring a swimming suit for underneath the neoprene suit).
Join us on the boards, get a splash of water and soak up the sun, as we get great experiences together.
Prices:
Existing class: 350 DKK, pr. Person, 2 hours incl. Boards and suits
Separate class (1-2 persons): 450 DKK, pr. Person, 2 hours incl. boards and suits
Separate class (3+ persons together): 350 DKK, pr. Person, 2 hours incl. boards and suits
4 classes (2 hours): 1200 DKK pr. Person incl. boards and suits
For more info and updates, follow Surf og Natur on Facebook and Instagram, as well as their webpage