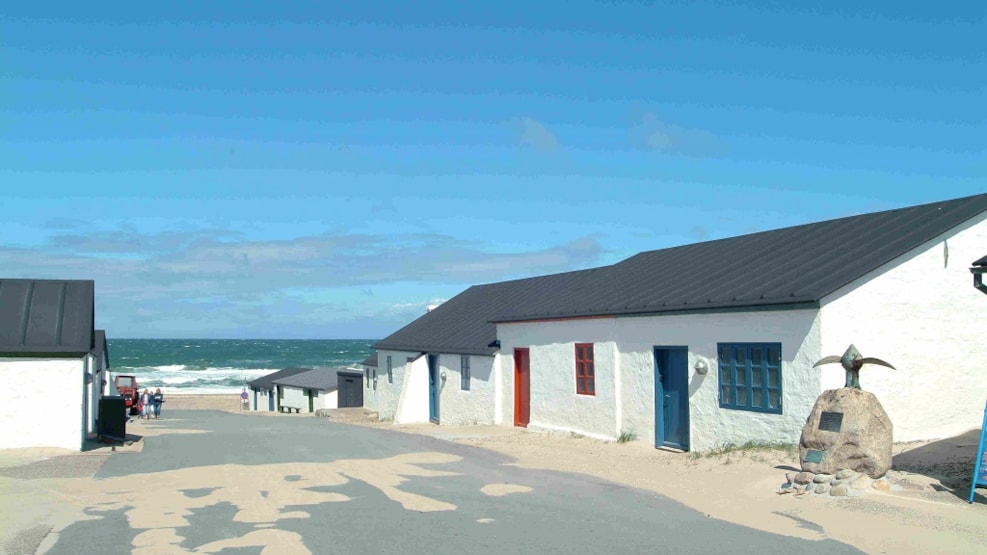 Stenbjerg
You will find a really cozy environment around the old landing place at Stenbjerg Strand.
The town of Stenbjerg itself is sheltered from the westerly storm a little inland. In the old days, a few fishing houses were built around the rescue station by the North Sea; hence the name Stenbjerg Landingsplads.
The picturesque tool houses at Stenbjerg Landingsplads were built by the fishermen themselves around the year 1900.

Every year on "Stenbjergdagen" there is live music in the old houses. The warehouse has been cleared in favor of a giant fishing table with everything good for the sea, and the rescue service is demonstrating its equipment.

The rescue house is equipped with a rescue museum, where you can see a lifeboat from 1892 as well as other tools used by the rescue service.

It is also at Stenbjerg Landingsplads that you will find the information center for Nationalpark Thy. Here, the local volunteer hosts staff the center. The center contains an exhibition and sells maps and books.



VisitNordvestkysten © 2023