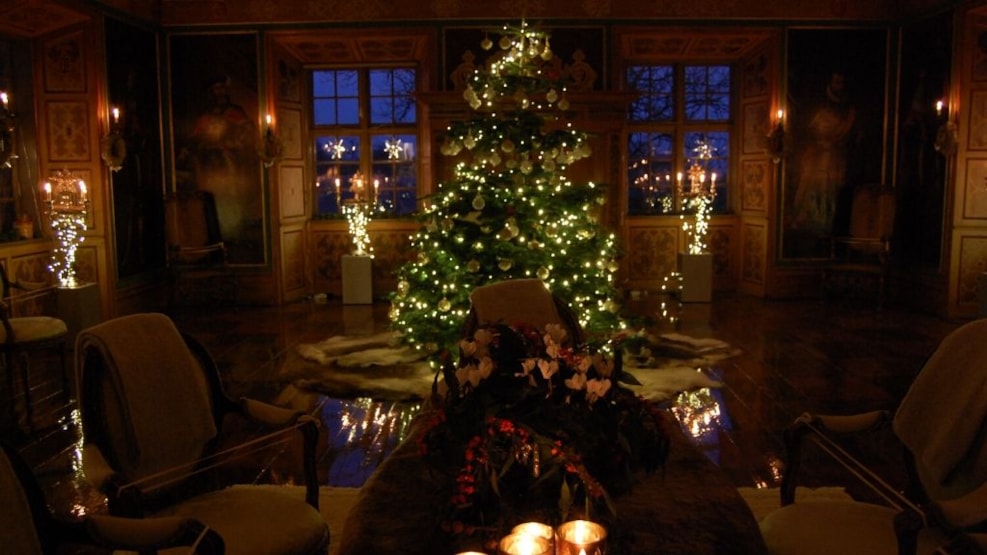 The Splendor of Christmas
Splendor of Christmas is about celebrating light to full extent, with candles, beautiful fairy lights and fireworks. Apart from the Splendor of Christmas, the abbey is also holding a Christmas market during all 4 weekends.
Børglum Abbey welcomes you to an atmospheric evening
In a completely new event, Børglum Abbey opens their gates to an evening of Christmas lights in historical surroundings. Børglum Abbey welcomes you to an atmospheric evening. 
The private Christmas-decorated room
You will be able to experience the private rooms in the abbey, nicely decorated for Christmas - where there are plenty ornaments and spruce. Visit the King's Hall after the darkness falls, when the Christmas lights are on and shining bright.


1000-years-old monastery church
The monastery church will also be decorated with 100 candles and the other exhibitions in the abbey will also be open. Visit the dress exhibition, toy exhibition and the Bayeux Tapestry.
Christmas treats and Christmas candy
Café Vognporten is ready with their specially made Christmas menu that will be good for both big and small appetite. Go down to the old horse stables and get a taste unique experience. See the menu on the abbey's website here. 
A Christmas gift or Christmas decoration
The abbey's shop is open too, and there are many options to find the perfect gift for your loved ones. You will be inspired by the decorated rooms and tempted to decorate your whole house in the same style. There are plenty resources for that in the Christmas decor shop in the abbey's courtyard. In the stables and in the courtyard, you will find booths and stands with art, decorations and delicious samples.