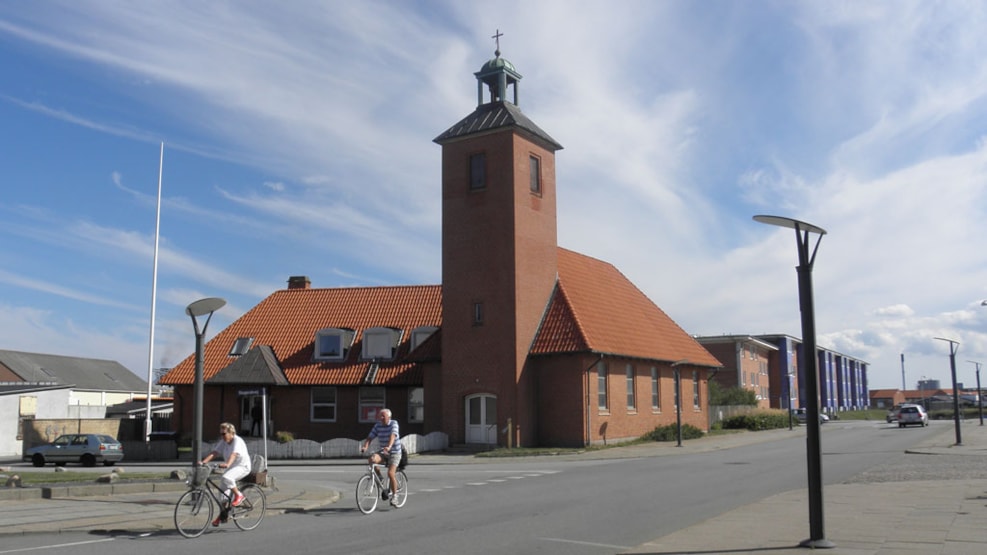 Sømandskirken (Seamen's Church), Hirtshals
Sømandskirken (The Seamen's Church), Hirtshals has a perfect location in the city center and is the cultural community centre of Hirtshals.
The Swedish Seamen's Church in Hirtshals was in 2009 renovated from top to bottom, and put into service as the city's cultural community center. There are multiple users of the Seamen's Church, and the environment is lively and creative.

Hirtshals Music Society
Especially Hirtshals Music Society takes advantage of the beautiful surroundings. Regularly throughout the year they host concerts, and on the 1st floor they have a great rehearsal room for the city's musicians.
Arts and Crafts Market
Hirtshals Turistforening hosts an Arts & Crafts market in the Seamen's Church at Easter every year.