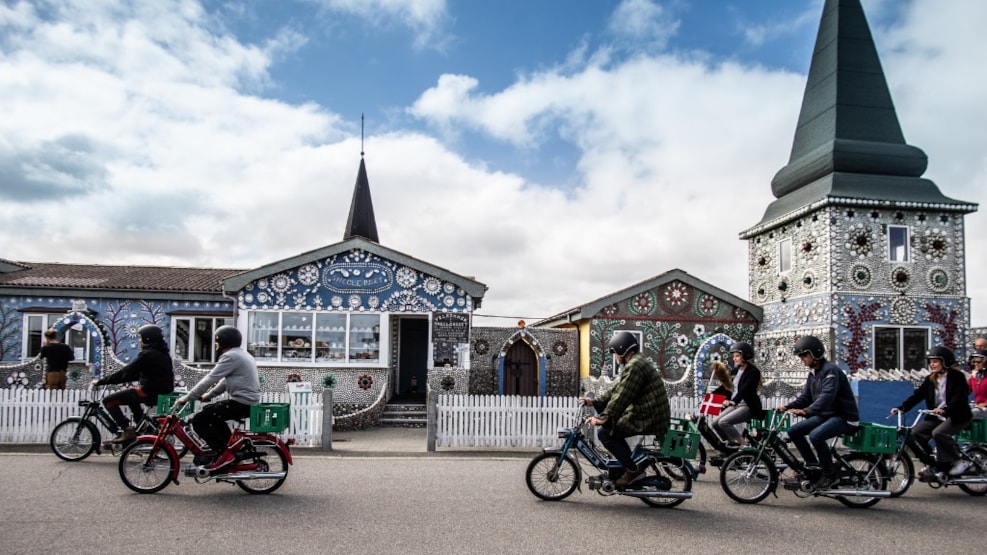 Sneglehuset - The snail house
The snail house in Thyborøn is completely unique. - lined with thousands of snail shells and conch shells both inside and out.
Fisherman Alfred Pedersen was a true artist with a great deal of patience.
Many locals shook their heads at the start of his project, but gradually the citizens of Thyborøn became both excited and proud.
The man behind the fantastic snail house in Thyborøn was fisherman Alfred Chr. Pedersen. He had promised his wife a house that no one else had like and that people would come from near and far to see.
The work of decorating the house started in 1949 and was not completed until 1974. The unique attraction is lined with tens of thousands of snail shells and conch shells in artistic designs.
In addition to the many sea shells and snail shells, there is a large exhibition of bottle ships whose quality of craftsmanship is unsurpassed. These distinctive ships are made as hobby work by West Jutland fishermen.
Today, Sneglehuset is a small museum with an ice café, exhibitions and a shop.
Just behind Sneglehuset you will find Thyborøn Surfcenter, where you can try your hand at surfing. the western coastline at Thyborøn perfect with fine beginner waves. Here you can also rent skateboards and scooters for the fantastic skate park in Thyborøn.
VisitNordvestkysten © 2023