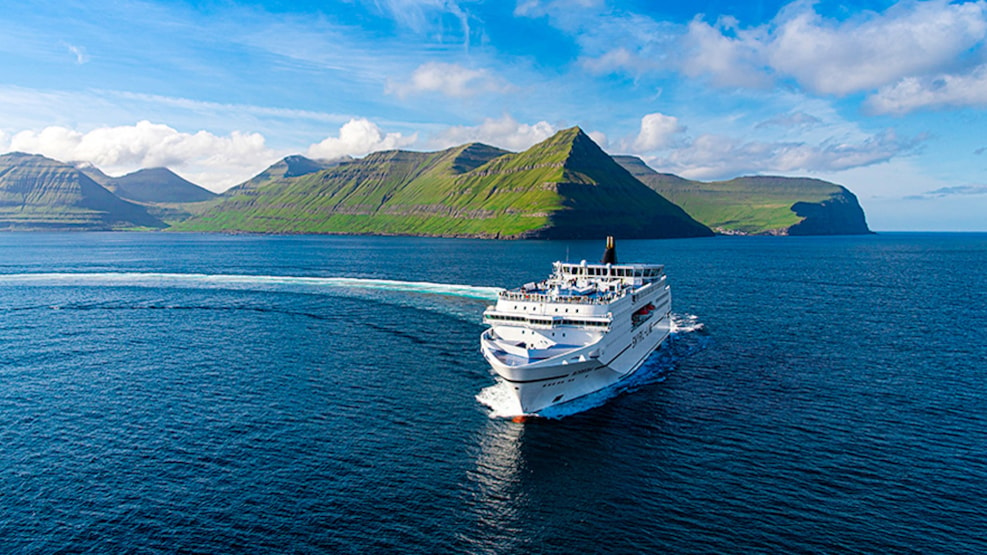 Smyril Line Faroe Islands and Iceland
Sail with MS Norröna and Smyril Line across the North Atlantic towards Iceland and the Faroe Islands, where the scenery is magnificent and fantastic.
The ferry of Smyril Line, MS Norröna, sails across the North Atlantic Ocean from Denmark to the Faroe Islands and Iceland all year round. In the high season MS Norröna sails from Denmark to the Faroe Islands and Iceland on Tuesdays. In addition to this departure there is also a departure on Saturdays going to the Faroe Islands.
For the rest of the year there is a weekly departure from Hirtshals on Saturdays to Iceland. During the trip to Iceland, Norröna has a layover in Tórshavn on the Faroe Islands and again on the returning trip to Denmark.
When travelling with Norröna you can bring your own car, motorcycle, caravans or motor homes. The ferry ride provides you with the opportunity to relax and enjoy your stay on board while you enjoy the view of the north Atlantic.
Besides the ferry ride Smyril Line offers package deal to the Faroe Islands and as well, the popular North Atlantic Cruise.
Smyril Line has sailed this line on the North Atlantic Ocean for more than 39 years and are therefore experts in the North Atlantic Ocean.
The crew at MS Norröna are ready to welcome you onboard and wish you a pleasant trip.
Book you trip at: booking@smyrilline.dk or phone: +45 96 55 85 00.
At the tourist information in Hirtshals we are happy to help book your ticket.