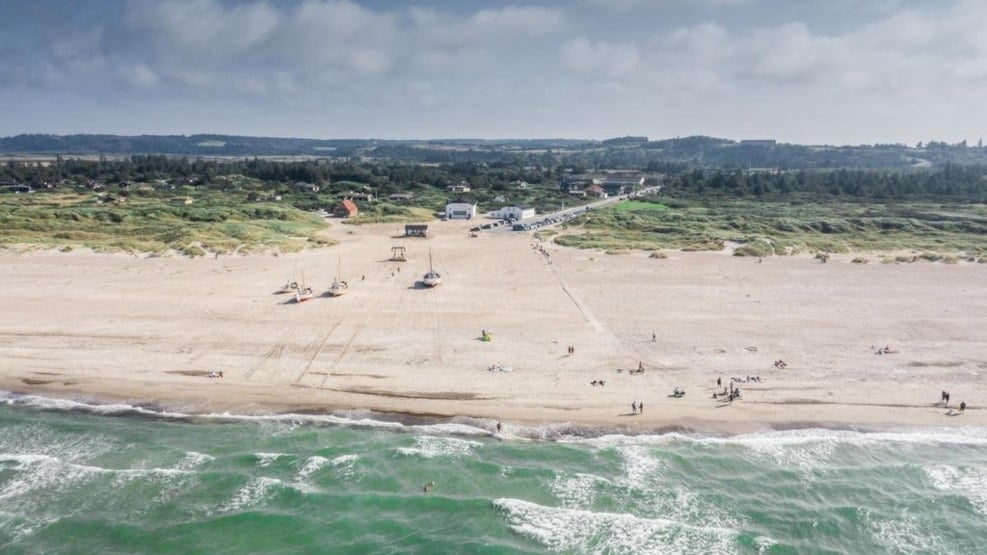 Slettestrand
Slettestrand is a recreational area with some of the most beautiful and varied nature that Denmark has to offer.
Slettestrand is a recreational area with the most beautiful and varying nature that Denmark can offer. 
Slettestrand has a lovely, wide sandy beach with a few pebbles. The beach is screened by low dunes, and cars are banned. 
An access to the beach for disabled persons has been established in order that wheelchairs and prams can come quite close to the water's edge. 
On the lovely beach there are a closed lifeboat station, a boatbuilder's yard and a boathouse - all joined in "Han Herred Havbåde".
All through summer you can participate in the sunset event "Songs by the Sea" at Han Herred Havbåde at Slettestrand. It takes place every Tuesday evening in July at 08.00-08.45 p.m. It is possible to buy coffee and cake.
VisitNordvestkysten © 2023