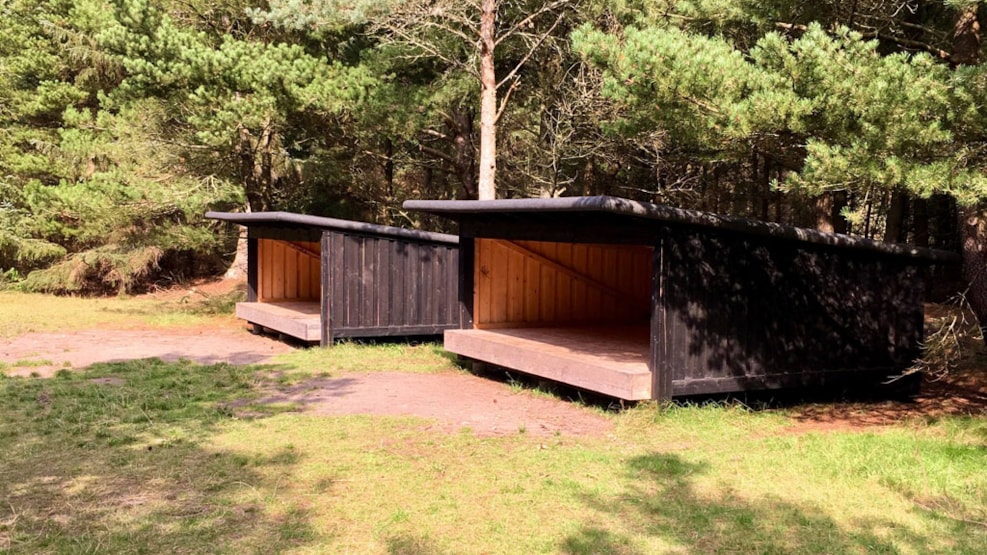 Sleep in open air
Where should we sleep tonight?
In the open air of course! In the Hirtshals, Tornby and Tversted area you will find plenty of opportunities to enjoy nature - even at night.
There are large areas with possibility to put up your tent and lovely shelter campsites that will provides with a cozy atmosphere during your outdoor stay.
Take a look at our shelter sites here:

- Primitive Tentsite in Tversted
- Shelter in Uggerby Klitplantage
- "The Beach"/"Stranden" Shelters in Uggerby Klitplantage
- Primitive Tensite near Bindslev
- Shelter in Tornby klitplantage
For more info on where you are allowed to put up your tent and where to find shelters we recommend using Ud i Naturen's website.
On the attached pictures here you can see where on website you need to click to see where the different things are.
Once you have entered the website, click on Overnatning (Accommodation) -> Frit teltningsområde (Allowance to put up tent) -> Stor Lejrplads (Large Campsite) -> Lille Lejrplads (Small Campsite).
You may want to scroll "in" the mouse on the map to get closer to the area you want to camp in.
Now you see where they are and by clicking on their icon you can read more about the specific place (only in Danish)
VisitNordvestkysten © 2023