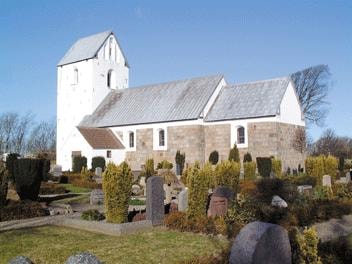 Skyum Church
The village church Skyum Church in Thy has been in use for 800 years.
On the outer walls are ashlar stone reliefs. The motif on the north side is a face and on the south side there are lions.
The inscription on the church bell shows that the bell was originally intended for Hvidberg Church on Thyholm. 
This village church has a font, with the man name, Kir, in runes.