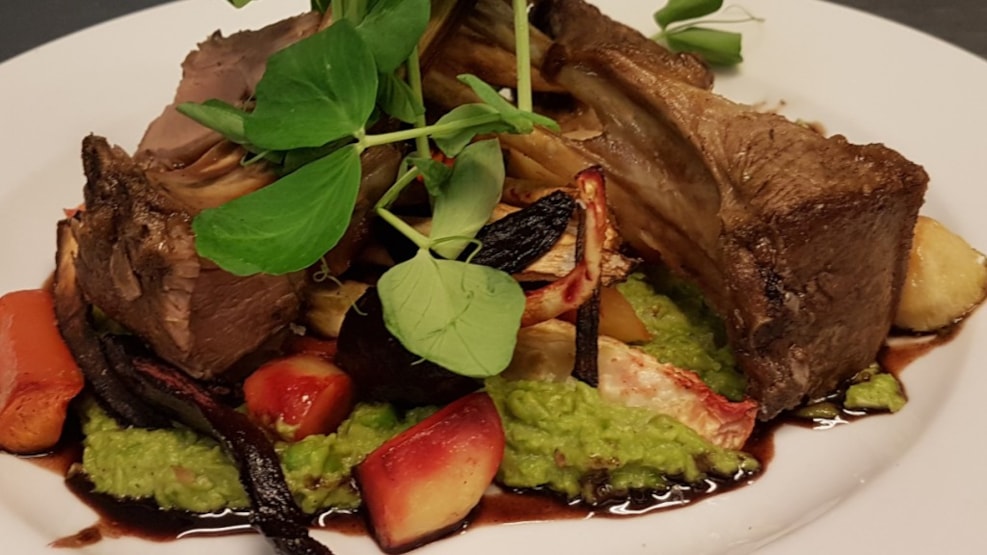 Skovsgård Hotel - Restaurant
Skovsgård Hotel
Skovsgård Hotel works as a social economic company. A part of the hotel's staff are employed on special terms, because it is hard to find any stability on the ordinary working field. Here there are meaningful employment for everybody. Equality is very important. Everybody can do something and contribute with something. Together we can do everything!
Focus on quality and good commodity
Here there is a big love for food. The taste and quality is very high. The food are made from scratch. They always use good commodities as well as partly ecological and local products.  
Personal service
There are room for everybody despite of differences. It is a very diverse staff. You will be met with a humanely warmth, humour and a unique service when you visit Skovgård Hotel. 
Local connected
Skovsgård Hotel is a restaurant, a concert place, a cultural house, an accommodation place, but first and foremost a local gathering place, where there are room for everybody and everybody is needed. 
The hotel is owned by many locals, who have bought their share for 1.000 Dkr in Skovsgård Hotel. The hotel runs on non-profitable terms, which means that any profit goes to the hotel. 

Courses and meetings at Skovsgård Hotel 
Skovsgård Hotel also welcomes guests for courses and meetings that are at the hotel. Besides the good food and the warm service, they also have the newest AV-equipment for your courses or meetings. 
Stop by
Since Skovsgård Hotel is a little bit different hotel, they do not always have open in the restaurant, but it is possible to spend the night there anyway. Sometimes it is possible to eat at the hotel outside the regular opening hours, if they have events, concerts or similar. 
Breakfast is served Monday-Friday from 8:30 after appointment. Alternatively there is also a small kitchen on the hall, which you can use. The grocery store have a bakery and is located across the hotel and is open from 7:00. 
Opening hours per phone
Monday: 9:00-12:00
Tuesday and Wednesday: 09:00-15:00
Thursday and Friday: 9:00-20:00