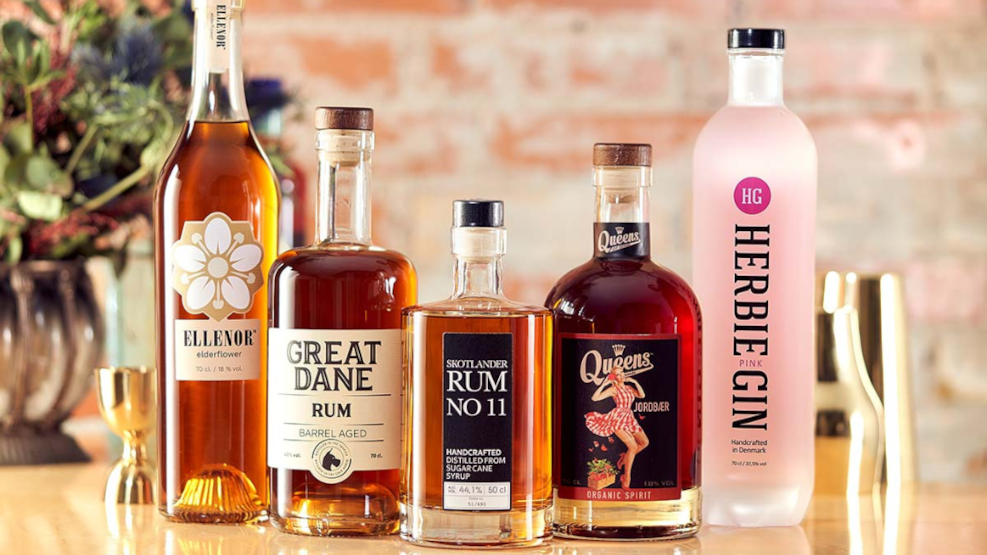 SKOTLANDER RUM - Handcrafted Danish Rum
The Best Rum in the World
Skotlander Spirits has taken up the production of rum in Denmark. You are tempted to say - again. Actually, a very long time ago the Western European countries dominated the tradition-bound production of rum.
As late as in the 16th century, the afventure started more precisely in the Caribbean Sea, where the magnificent sailing ships carried their goods. On the Caribbean Islands they produced the delicious rum, so the precious drops could be carried on board the ships and make the sailors difficult, long homeward voyage just endurable.
Especially in England and France the casks of rum were well under way, but when the Crown took over the West Indies in 1755, Denmark became part of the upturn.
As is welknown, Denmark sold the West Indies very cheaply, and since then We
have mainly focused on snaps as regards spirits. Produced mainly on wheat and potatoes, which were the most suitable raw products to use in our somewhat colder climate. We are extremely good at producing snaps, but today the Danish rum adventure has begun flourishing again - however without slavery.
Welcome to the Skotlander Spirits
The married couple Anders and Titte Skotlander are behind the company. Approximately 2 years ago, they left their jobs within TV and advertising, respectively, sold their flat in Copenhagen and moved into an old farm in the Vildmosen to dedicate themselves full-time to the production of spirits.
Is it possible at all to produce rum in Denmark? Indeed, it is!
Sugar cane molasses from South America and North Jutlandic water of their own are fermented to a mash of 10 per cent, which is then distilled at the Nordisk Brænderi. In 2015, the light rum was elected as "The Best Light Rum" at the Miami Rum Festival. This rum is just the rum used for the matured versions, and the maturing is positively influenced by the cold Danish climate. It adds another taste than the Caribbean rum.
"Our rum is matured at a low temperature - i.e. the evaporation is at a minimum, and consequently the taste differencies are all intact. Add to this, we use very small casks of a high quality - primarily sherry casks. Consequently, we do not have to wait 19 years, as many of the large producers have to, because they use enormous casks, in which the contact between the rum and the wood is at a minimum," says Anders Skotlander.
The couple is experimenting with different places for maturing , e.g. they make use of an old wood schooner in the Copenhagen Harbour, under the canvas of the Orange Scene at the Roskilde Festival, and in an old bunker from the Second World War at the Aabybro Mejeri".
You can buy Skotlander Rum at the following places:
Gjøl Liv
Aabybro Mejeri
Rene'sFrugt& Grønt at Fjerritslev
Beith Vingandel at Aabybro