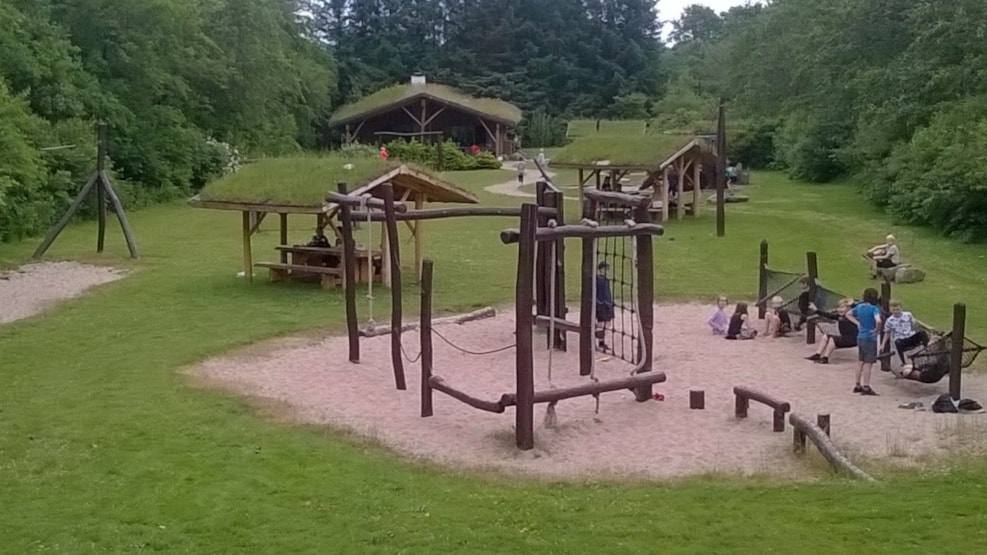 Skipper Klement Plads
The spot of Skipper Klement is a nature playing ground with an open common room, toilet, shelter and with many playing activities for small and bigger children.
The Skipper house can be booked for arrangements. It costs 10 Dkr. per person (kids and grown ups), which will go to the maintenance of the ground. 
The union of Skipper Klement Ground arrange different events yearly on the playing ground, for an example Sankt Hans evening, and Christmas events. 
Why Skipper Klement Ground?
Despite of Ryaa being a small place, it has fostered one of Denmark's most historically known personalities - the farmer leader Skipper Klement. Skipper Klement birth-farm in Ryaa, Vedstedgård still exist to this day. The story about this man who created an army of farmers under the feuds of The Count (1534-36) and fought the cause of Christian 2 against Johan Rantzau, has had a significant influence for the culture of the area. It is one of the first examples on how the "little" man and the people rebelled against the nobility and the powerful. 
So what was more obvious than calling the nature playing ground after him?
VisitNordvestkysten © 2023