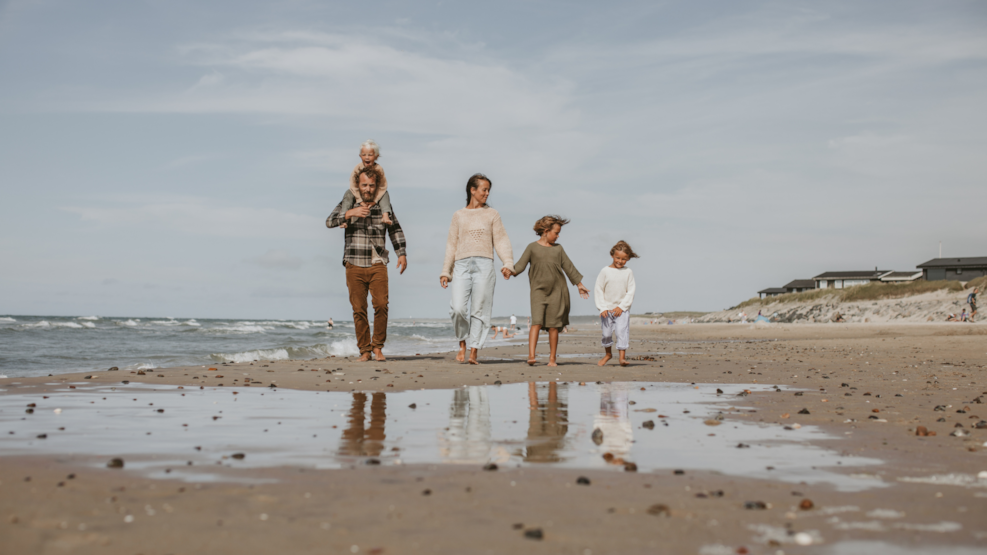 Skallerup Seaside Resort
Skallerup Seaside Resort provides the framework for creating wonderful holiday memories.
Skallerup Seaside Resort is placed in the middle of the unspoiled nature of Vendsyssel, right by the roaring North Sea. We are open 365 days a year, and outside of the main season, the prices are as nice as a clear, bye sky. Skallerup Seaside Resort has everything a modern holiday resort can offer, such as a water park, swimming facilities, spa- and wellness center, activates and facilities, a farm, riding center, bowling, restaurant, supermarket, conference center, and the list goes on and on...
In the activity center, there is access to badminton, squash, table tennis, gym, an indoor play center, bowling, and an Irish pub. At Team Aktiv, you can make hard candies, shape jewelry in glass, paint t-shirts and much more. Outside, there is plenty of opportunities to unfold. The area has a big playground, beach volleyball court, a "Tarzan track", tracks for orienteering races, as well as hiking and biking routes.
On the farm, you can help feed the farm animals, gather eggs from the chickens, and milk the cow. You can experience riding on an Icelandic horse or a Shetland pony.
Treat yourself with an experience for the senses, body and soul in the spa- and wellness section Romulus, where the rustic interior of the old roman baths is recreated with thermal baths, steam baths, saunas, fountains and resting areas.
We look forward to welcoming you and your family.

Further information can be found on our website www.skallerup.dk
VisitNordvestkysten © 2023