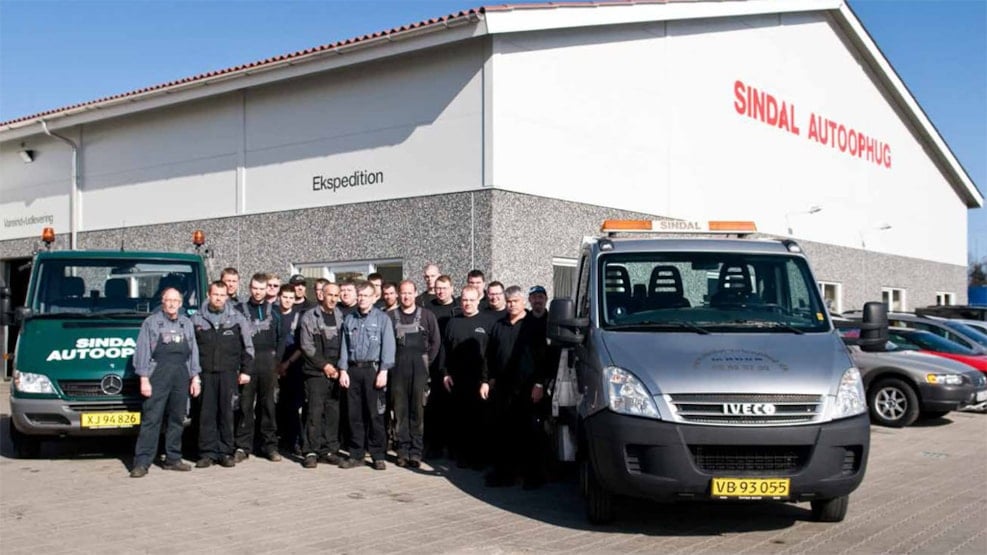 Sindal Autoophug (garage)
Sindal Autoophug was established in 1967 and has more than 40 years of experience in the industry. Today we have approx. 10,000 m2 under roof, of which the last hall of 1500 m2 was built in 2010.
Today there are 25 employees at Sindal Autoophug A / S, which provides for a quick and environmentally friendly handling of the cars. We make sure that we meet the environmental requirements of the authorities and to the industry's quality requirements, and therefore in March 2006 chose to become ISO 9001 certified.
We have about 185,000 parts branded on our own stock which is still increasing, in addition, we have approx. 2000 cars distributed in the square and in our car-warehouses.
We mainly deal with scrap of spare parts from Danish traffic-damaged cars, but have a lot of imports of all cars from Germany, the Netherlands and Switzerland.
Opening hours:
Monday - Thursday: 07:30 to 16:30
Friday: 10:00 - 13:00
Saturday: 07:30 - 16:30
VisitNordvestkysten © 2023