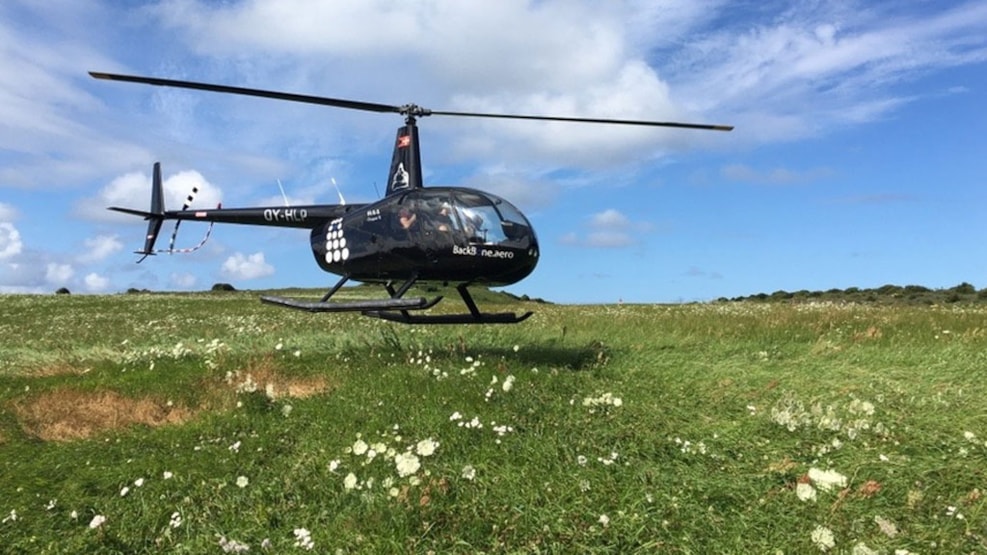 Sima Helicopter
Løkken from above.
It is considered a must-do to see Løkken from above. And what better way to do that than from a helicopter. During the summer Sima Helicopter lands near the southern roundabout. Here the Sima-pilots stand ready to give you and your family the best experience of the West Coast from the skies! Together with the pilot you will coordinate how long and where you will be flying, so you will have the most amazing vacation footage and memories with you back home. 
Sima Helicopter is located on different locations in Northern Jutland during the weeks in summertime. So if you wish to get the most beautiful picture of Rubjerg Knude Lighthouse or Grenen in Skagen you can find the helicopter and its pilots on these particular locations on given days.
Departure in Løkken: The helicopter flies every Wednesday during the summer. The landing spot is on the corner of Løkkensvej and Havkatten by the roundabout. Don't worry, you will see the signs. Booking is not required - just show up! 
Before take off..
Pay with cash
Seats up to 3 passengers
Take off requires minimum of 2 passengers - this will give a dissimilarity to the price, as it will rise. 
The helicopter can take passenger with a maximum weight of 130 kg. - 286 lb. 
Nb! In case of bad weather conditions or technical problems, that may cause cancellation, it will be communicated through Sima's website and Facebook page.
VisitNordvestkysten © 2023