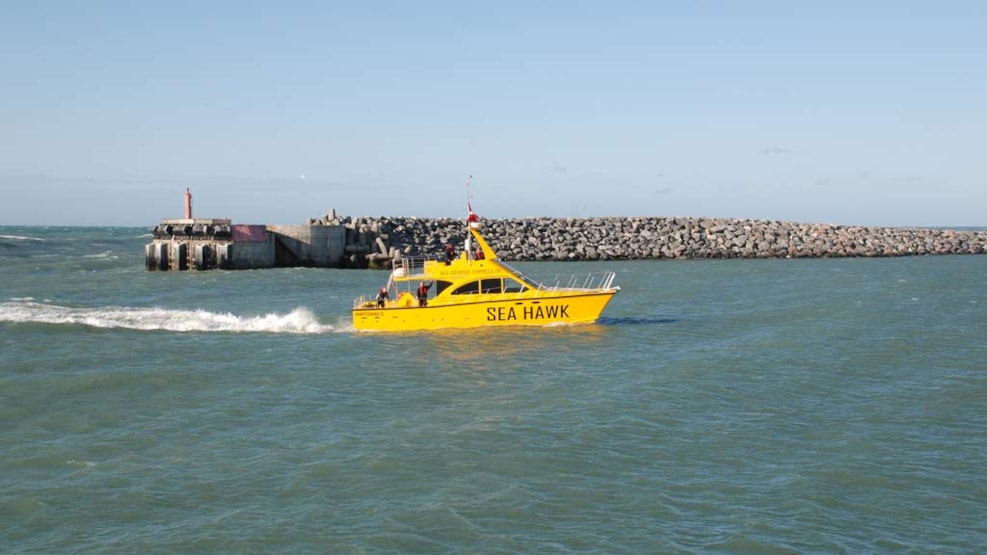 Sea angling with M/S Sea Hawk, Hirtshals
Would you like to go on adventures at the open sea? Then come out and explore the ocean with M / S Sea Hawk. Possible to dive.
Sea Hawk is a fast, specially built catamaran that offers exciting experiences at sea. Lovely trips with good food. Photo safari along the coast. Meetings for creative businesses that wish to try something new, exciting and out of the ordinary. Adventures for thrill-seekers with diving or angling, where record-breaking fishing in deep water is the aim. Sailing time to The Yellow Reef about 60-70 min. Numerous opportunities. See website.