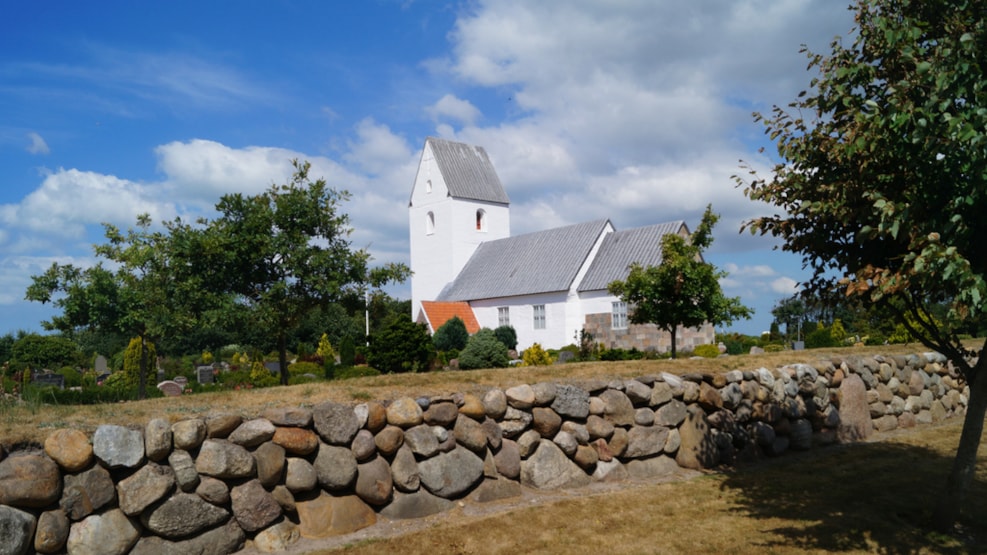 Sdr. Nissum Church
Sønder Nissum Church is located as a landmark and is located by the coastal road between two access roads to the city.
The church is built of granite blocks and bricks in Romanesque style. The tower is in late Gothic style and to the right of the entrance is a nice old church box. The nave has a beamed ceiling and is simply equipped with a crucifix from the 18th century.
Memorial to HSM St. George and HMS Defense
In the cemetery is a cast iron plaque from 1868 and a memorial to the victims of the English warships HMS Saint George and HMS Defense, which sank on Christmas night 1811. Almost 1400 English sailors drowned. At Strandingsmuseum St. George in Thorsminde you can see a large amount of salvaged objects from the ships and hear the terrible story of the shipwreck on Christmas night 1811. Read more about Strandingsmuseum St. George.
War graves from World War II
Sønder Nissum Cemetery also contains a memorial stone to 10 English and Canadian pilots and sailors who lost their lives during World War II - the so-called Commonwealth War Graves.