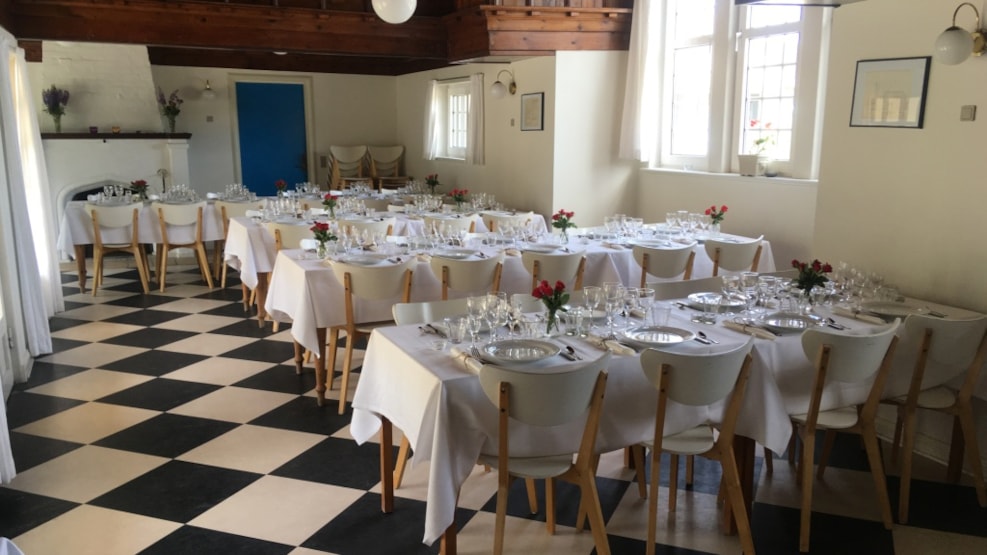 Sandsgård
The School camp Sandsgård is located in Vendsyssel approx. 34 km. northwest from Aalborg. There are approx. 700 m. from Sandsgård to the bathing town Blokhus. 
The area is a typical summer house area with the big cultural attractions within walking distance, but there are a lot of ocean, beach, dunes and plantation. If you want to go on longer excursions, then Northern Jutland has a lot of exiting attraction to offer. 
Sandsgård is from 1916, and was originally a summer house for a rich family. Bach then, there was ocean view from the house, but the sand winds has changed that, and today the house is hidden behind a very tall dune. 
In Sandsgård, which is a fitting name considering you are close to one of Denmark's most impressive coastal areas. You just have to pass the dunes, then you can see the wide, firm beach and the impressive ocean. The beach is a perfect setting for all kinds of activities with ocean, beach, sand and wind. The outside area of Sandsgård consist mostly of sand, which means that if you need a lot of space for your activities, then you have to go to the beach. 
The school camp has 54 sleeping places shared on 18 rooms (1, 2 and 4 pers. rooms)


The hut can be booked on phone: +45 33 25 44 25.
VisitNordvestkysten © 2023