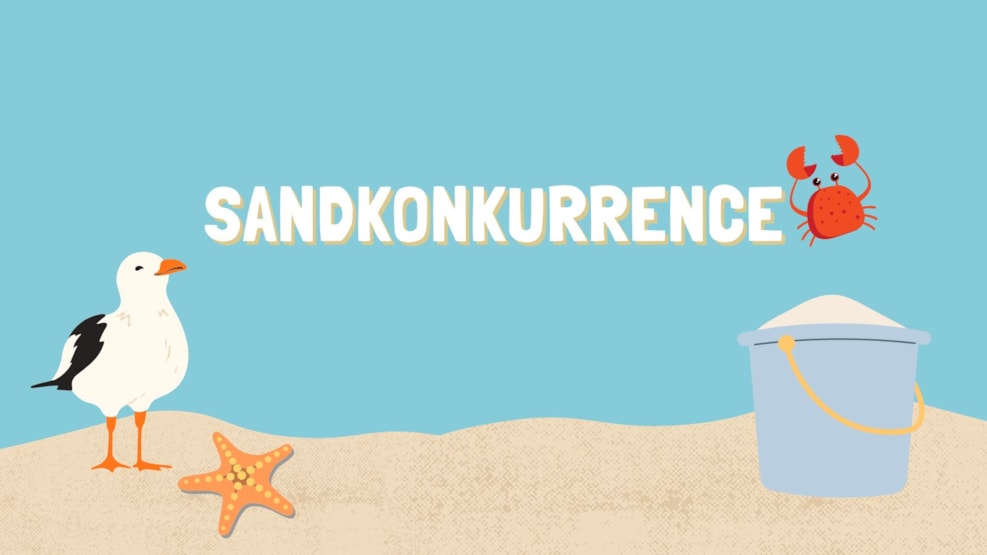 Sand Sculpture Contest
Løkken holds the traditional sand competition, which has been in Løkken since 1932. Take your friend, grandmother or sibling by the hand and come to the weekly competition, which is held every Wednesday during the summer vaccation.
All children under the age of 15 can participate. Let your imagination run wild and build a figure in the beach sand.
You are free to use the beach's building materials: stones, shells, seaweed and much more. The day ends with the judges judging all the works at 4.00 PM
Place: On the beach between Ndr. Strandvej (southbound direction) and Sdr. Strandvej (northbound direction) in Løkken. That's where the judges come by.
Time: You decide when you want to start, and can build as long as you want, until the jury starts to go on their rounds at 4.00 PM.
Ice cream for all participants: This year there will be sponsored ice cream tickets from North Shore Surf and Ice Kompagniet for all children who participate in the sand competition.
Borrow a beach set at North Shore Surf: This year it is possible to borrow a beach set in bioplastic from Dantoy at North Shore Surf, against a deposit of DKK 100 or photo ID.
The winners are also announced on Facebook: Follow our Facebook page Løkken - Visit Nordvestkysten when the week's winners are announced.
Organizer behind the sand competition: Løkken.dk - business, trade and tourism
VisitNordvestkysten © 2023