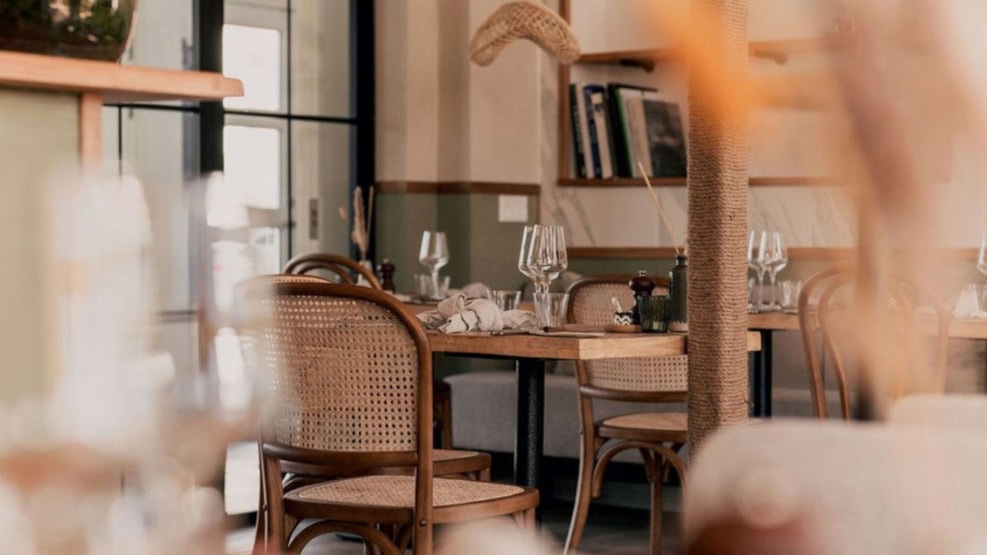 Restaurant VANDret
Hotel Løkken Strand welcomes guests to their fish restaurant, Restaurant VANDret. The name 'Restaurant VANDret' covers the offer of dishes primarily from the sea, combined with a play on words about; not standing still to give guests a good experience every time.
The restaurant looks forward to welcoming guests, where you can look forward to a menu with a focus on produce from the maritime backyard - the sea and with locally grown vegetables.
However, neither the name nor the menu should deter anyone who simply wants a single dish with a steak. Hotel Løkken Strand's owners - now also restaurateur owners - have long wanted this project for the the town.
What to look forward to
When you enter the restaurant you are greeted by a relaxing and informal atmosphere. the place has inviting colors inspired by the beautiful nature in and the area, and radiate a holiday by the North Sea.
The menu card will consist of fixed dishes and seasonal menus. And there's no mistake - it will feature mainly seafood along with seasonal ingredients. If seafood is not your cup of tea, it is also possible to order a steak. In addition to lunch and a la carte, the restaurant can also be hired for holding private parties and courses.
The restaurant has a capacity up to 30 guests and aims to become the place to meet, in addition to guests who want to book one of the hotel's 15 rooms, which have TV and reliable Wi-Fi.
Here you get a dining experience out of the ordinary. Here they think outside the box with flavor combinations that will surprise you.