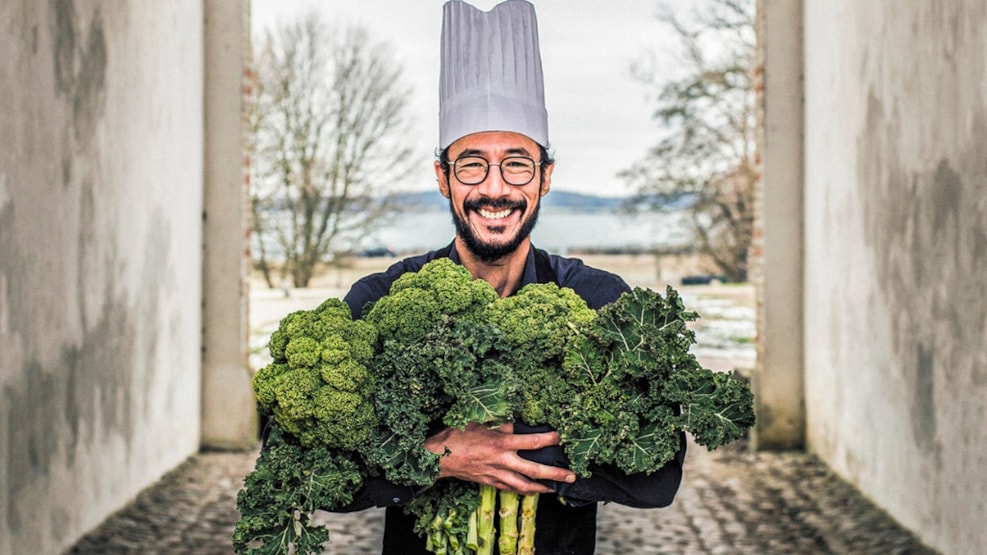 Restaurant RARTSTED
RARTSTED is an atmospheric and cozy restaurant located 100 meters from the beach in Nørregade in Løkken.
We cook with mainly organic and local ingredients. We grow a number of herbs and vegetables, berries, leeks, Jerusalem artichokes, etc. ourselves – and we are happy to get the rest from local suppliers such as Field life.
We are inspired by Asian cuisines and make few but delicious dishes. Every weekend we put new dishes on the menu.
At RARTSTED, both meat eaters, vegetarians and vegans can get well-prepared dishes. You can choose a 2- or 3-course menu with an appetizer or you can order a la carte. We always have a delicious vegetarian dish on the menu. Our green Thai curry with chicken, vegetables and rice as well as our vegan yellow Thai curry with butternut squash and green asparagus are regular items on the menu.
Our food is never spicy. We make aromatic food with lots of flavor. For those guests who like their food spicy, we offer to buy a glass of our homemade organic chili.
We serve delicious homemade soft drinks made with homemade syrup, e.g. sea ​​buckthorn-orange, light cola or aronia-apple-lemon.
We produce two types of gin ourselves, Limoncello on organic lemons and Arancello on organic oranges. In addition, we sell our own tea blends, Earl Grey, Green Sencha and our Herbal Cool herbal tea and spice blends from the shelves in the restaurant.
People also know us for good drinks and events such as concerts, High Tea, tastings etc. We often hold them in the old Smithy building, which is located in our courtyard, which is also nice to sit in when the weather is good.
You can always see the upcoming week's menu on Facebook, Instagram or our website. It is a good idea to book a table with us, as the restaurant is often full of happy guests.
We look forward to seeing you at RARTSTED.