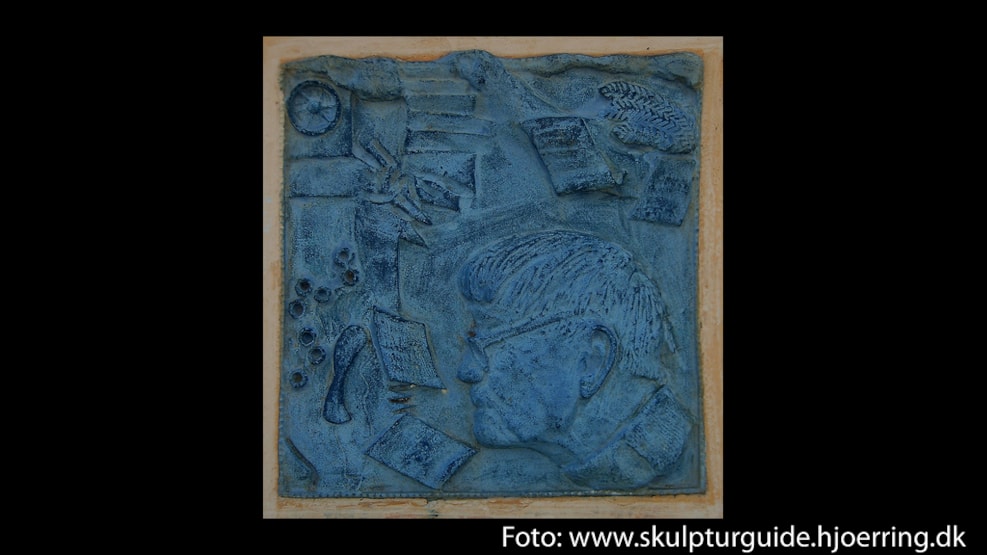 Relief, portræt af Knuth Becker
Portrait of Knuth Becker, bronze bas relief by Brittasius, Agnete: 1982. Hjørring
Knuth Becker (1891-1974) was an author who described the lives of the proletariat in the 1930's. He was born in Hjørring(Søndergade 9) and on this plaque Agnete Brittasius symbolically depicts some of the themes of his literary works. 
His partially self biographic novel about Kai Gøtsche, 1932-1954, is amongst the 20th Centurys Danish literary- social realistic masterpieces
Agnete Brittasius has included in her bas relief a selection of symbols relating to Knuth Becker's life and literary works. 
VisitNordvestkysten © 2023