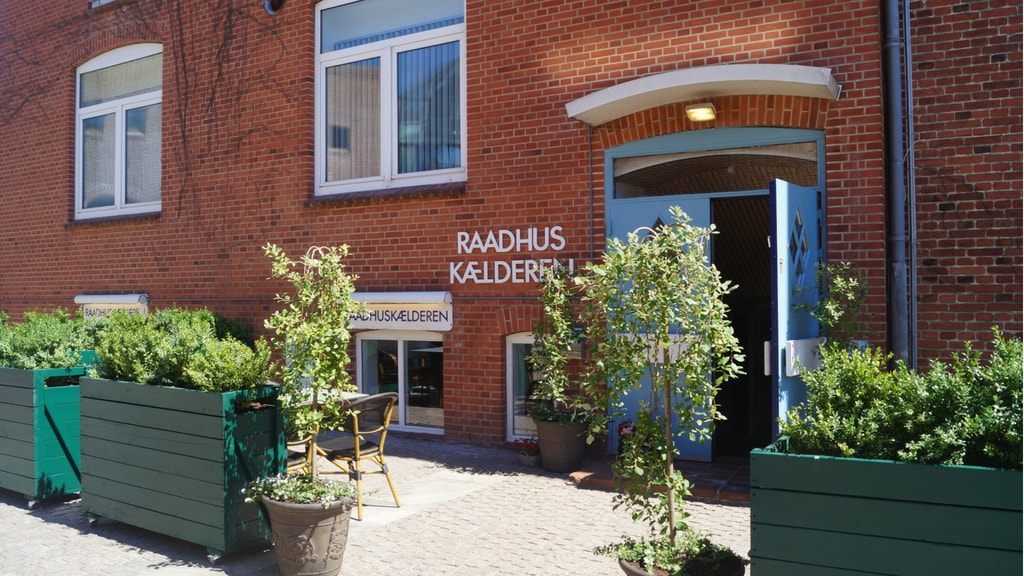 Rådhuskælderen
In the restaurant Rådhuskælderen, Holstebro, we cultivate the Danish food culture with great pleasure. We serve traditional Danish food as it was made at Krabbes Hotel and Postgården. Several of our recipes can be found at Madam Mangor, Frk. Jensen and Ingeborg Suhr.
The clearest example is the house's specialty Rulleål.
Otherwise, the restaurant's fried eel, wienerschnitzel or "Stjerneskud" can also be recommended.
Cosy basement restaurant in a old monk basement. Danish specialities such as shooting star, wiener schnitzel, and roasted eel. There are also vegetarian dishes.
The speciality of the house: "Roll eel".