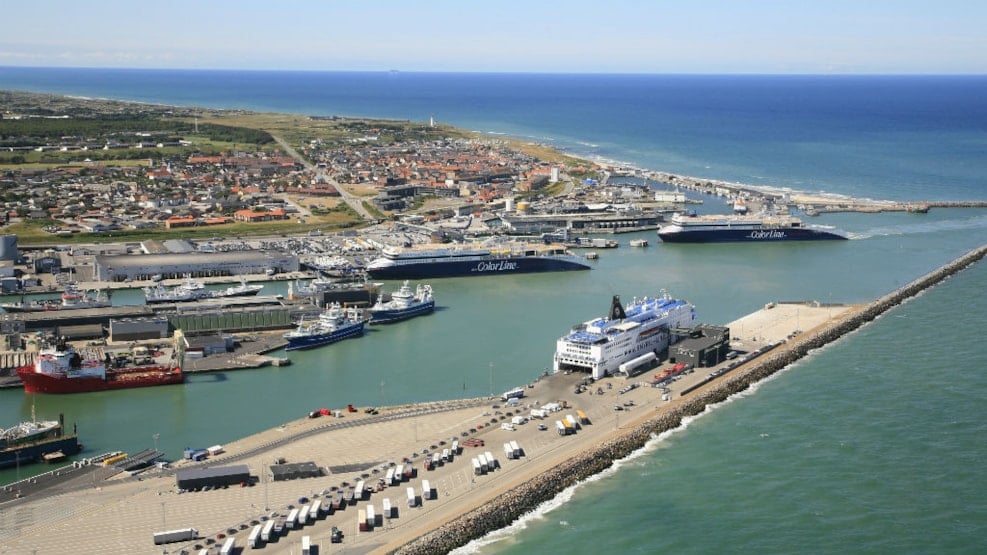 Port of Hirtshals
The port of Hirtshals is one of Denmark's largest fishing ports, and you can easily see it when you visit the harbor. Every day, many ferries, fishing boats, recreational boats, etc. sail out and in of the harbor.
The port is of great significance to Hirtshals. It is busy all year.
The port of Hirtshals
The port of Hirtshals was construted between 1919 and 1931 under the leadership of engineer Jørgen Fibiger, and extended in 1966.
The port is the setting for an important business in fisheries, transport and fish processing, and is today one of Denmark's largest fishing harbours. A part of the port is closed to the public, but you can still walk around to see the boats land their fish.
West port
The west port is the oldest part of the port. Here you can enjoy the autentic ambience with small fishing boats and numerous business connected to the fishing industry. Latest has Hirtshals Marina been established.
Hirtshals Marina
The marina was established i 2005 providing visiting yachts a central place in the port. An increasing number of visiting and resident yachts lead to an extention of the marina in 2010. Hirtshals marina is connected to the town by "Trappe & Monument" which itself is an attraction.
"Trappe & Monument"
The monumental stairway is formed as a beating of the waves that unites "Den Grønne Plads" with the North Sea, "up" and "down". The shape and the differents step distance provides a number of experiences, and there is a great view from "The Pier" in the middle.
The artists Dorte Dahlin and Mogens Møller in conjunction with Hirtshals local authority have created the stairway in 1997.
West pier
At the west pier you will find the skiffs and small leisure boats. The west break waters is also a good location for angeling. 
Ferry service
At the east harbour can you watch when the big ferries leaves to Norway or the Faroe Islands / Iceland or arrives to Hirtshals.
VisitNordvestkysten © 2023