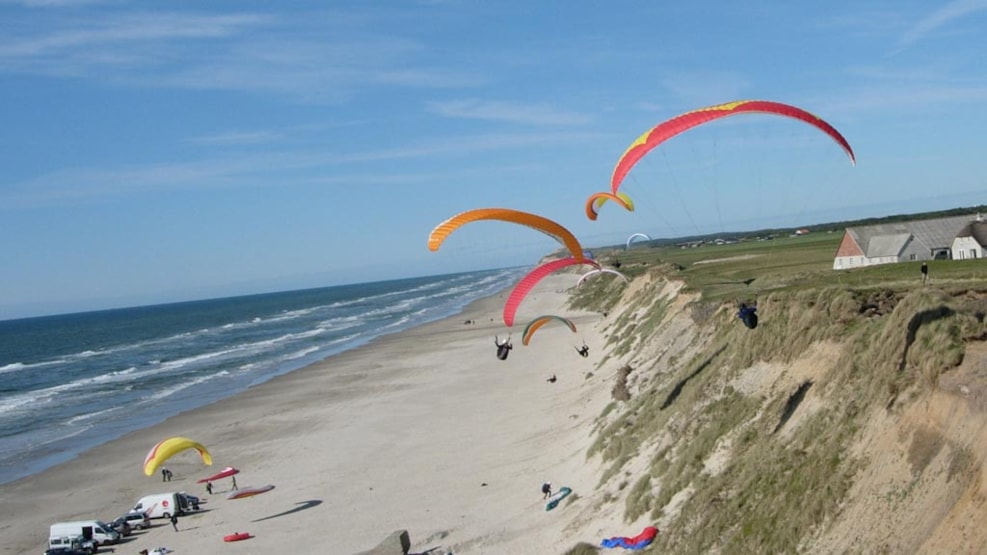 Paragliding
Løkken gives you the best wind conditions and coastal slopes for paragliding. The largest slope lies just north of Løkken and extends over approx. 10 km to the north.
Enjoy paragliding in Løkken - see the impressive nature from the air - feel the unique sense of flying. 
Experienced paragliders often go to Løkken to get the best winds and coastlines.
The largest slope is north of Løkken and is approx. 10 km. long.
Everyone are welcome to fly, but:
NEVER fly if the winds is more than 5 m/s - 6 m/s!
ALWAYS fly from Furreby and north!
NEVER fly over houses or other things!
NEVER fly from the beach only from the slope!
NEVER fly without a certificate or without an experienced paragliding pilot!