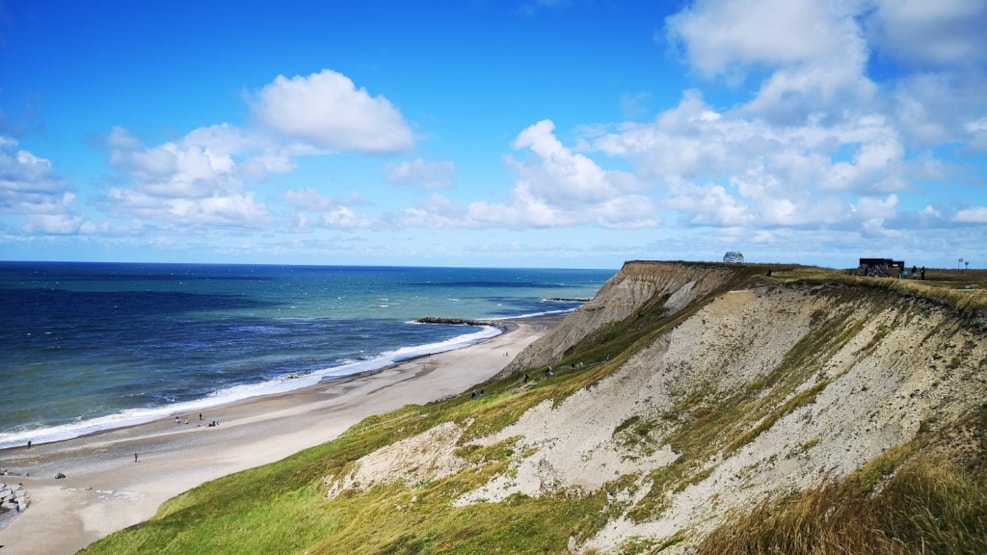 The panoramic cycle route "Sky, Sea and Art" - 44 km
Panoramic routes are bike tours that take you to places with wide views, but also to small secret spots with room for tranquility and contemplation. All routes are close to good accommodation and restaurants, and there are exciting sights along the way that you can choose to visit.
Hop on the iron horse and experience some of the best views in West Jutland.
This bike ride takes you to the best views of the North Sea and the Limfjord. You can start the trip from any point on the route. The description here starts from Lemvig Harbor, which in addition to being close to the city's charming pedestrian streets, exudes life and activities.
Drive up the hairpin bends out of town towards the village of Bonnet, Trans Church and Bovbjerg Lighthouse, located on top of the impressive Bovbjerg Klint. Enjoy the fantastic views of the North Sea and relax with a refreshment in the lighthouse's café, after which you can explore the lighthouse's changing art exhibitions.
The small village of Ferring offers several artisans and Jens Søndergaard's Museum.
The trip continues towards Vejlby Klit and Hygum Bakke, from where there is a magnificent view of the landscape.
From Gjellerodde you can follow Planetstien back to Lemvig.
The total 44 km long route goes along different terrain; country road, gravel road and footpath.
The route is marked "409 Panorama route", which makes it easy for you to follow.
VisitNordvestkysten © 2023