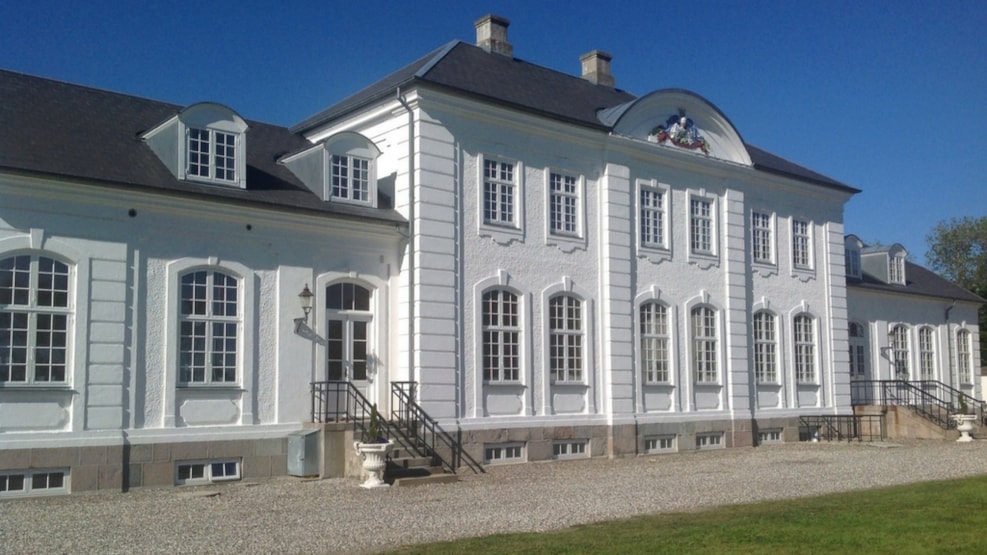 Pallisbjerg Manor House
Palisbjerg, former manor near Staby by Nissum Fjord.
The place is presumably named after Court judge Palle Juel, whom acquired the estate Padbjerg in 1560 from the Crown. He made it the core of several estates.
His lineage and other noble families owned the estate until 1692, where it was bought by the merchant Christian Linde (1626-1708) from Holstebro.
In 1914 his heirs sold it to merchant P.C. Rørsgaard from Vemb, who sold it to the State in 1940 and was until 1991 used, among others things, as bording school and orphanage.
At one time, Copenhagen commune acquired the orphanage and did not maintain the place, so that they had a permit to tear down the manor, but fortunately Ib Gragersen bought it and totally renovated it together with Peter Johansen from 1997 to 2000. 
The main building is mostly rented for meeting and conferences.
Our vacation apartments hold up to 18 to 36 persons. They are perfect for weekend stays and holidays. They can also be rented overnight in combination with arrangements held at the manor.
Every year – The first Saturday in August, there is a big fair in Pallisbjerg manor and in the garden, where exhibitors and visitors are more then welcome. 
VisitNordvestkysten © 2023