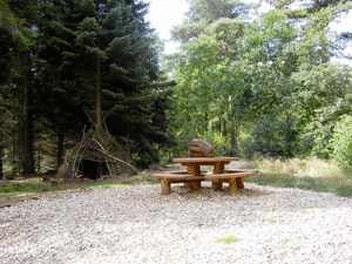 Østerild Plantation, Thy
Dune plantation at Østerild and the National Test Center for large wind turbines.
Close by Østerild is a cozy forest playground. There are tables and benches where you can enjoy your lunch, and there is an outdoor forest privy at the site.
Østerild plantation cuts through the old Aalborg Road that divides the plantation into two quite different parts, both with interesting nature.
There are trails marked, in the area. These are marked with red or yellow arrows on low posts:
* The Bogs: 2.8 km.
* Rødbro Fælled trip: 6 km.
* Tamhøjturen: 3.4 km.
* View trip: 2 km.
* Dogs tour: Here is an opportunity to let the dog run free.
Along the way, on each of the trips, you will pass some of Thy's many bronze aged burial mounds.
VisitNordvestkysten © 2023