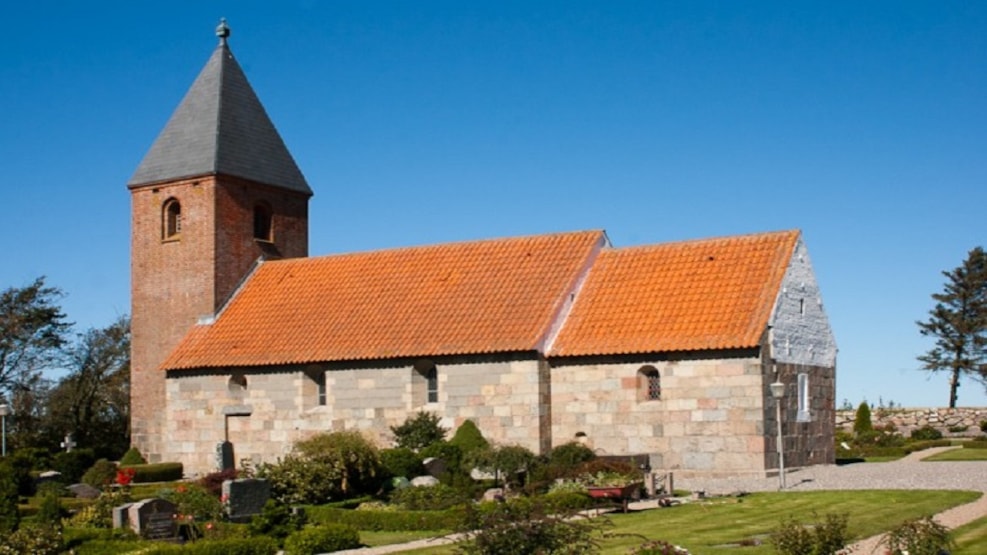 Ørum Church
The village church Ørum Church in Thy consists of a Romanesque nave and chancel as well as a Gothic tower.
The Romanesque part of the church is built of granite blocks.
The only original window preserved is a small window in the north wall of the nave.
The tower was built around 1500 and is strongly influenced by later renovations. The circular walled opening in the south wall of the choir is reminiscent of a similar one in Hassing Church. It is not entirely clear what the function has been, but it is assumed that it has been a leprosy window.
Both choir and nave have beamed ceilings.
The altar table is Romanesque and covered with a monolithic slab with sloping edges. In the middle of the table top is an empty saint's tomb.
The font is Romanesque. Both font and foot differ quite a bit from what is common in Thy. The dish is of Dutch origin from 1625-50. The motif is David and Goliath.
The pulpit was made by Christen Nielsen Bech, Ørum, in 1697.