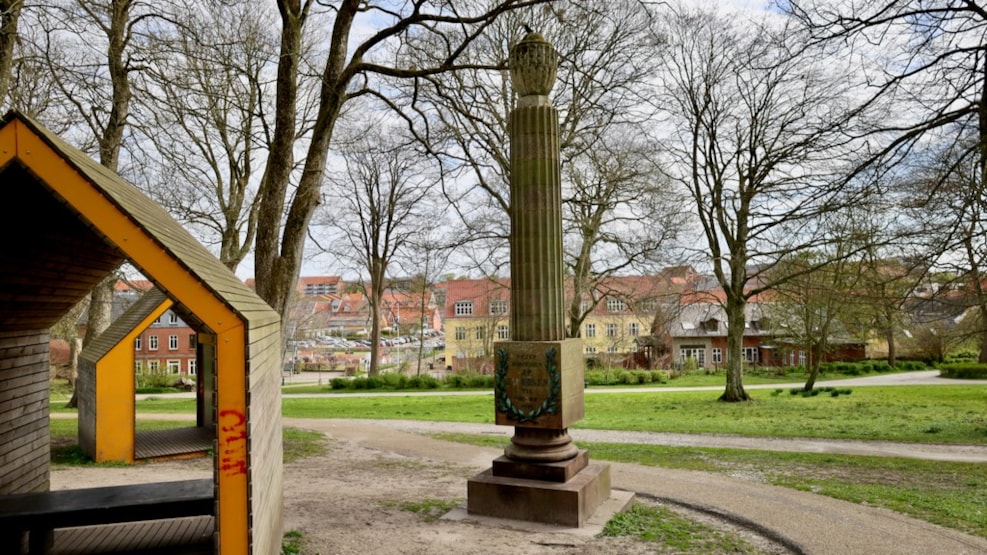 Obelisk for J.P .Jacobsen
The memorial pillar for the Danish author J. P. Jacobsen in "Christiansgave" was unveiled on Sunday 4 October 1925.
J.P. Jacobsen was born in Thisted in 1847 and died in the same place of tuberculosis in 1885.
The obelisk, which stands at the entrance from Skovgade, was designed by architect Fr. Kiørboe, Holte and artist Jens Lund. Made by Carl Jensen's stonemasonry, Thisted.
VisitNordvestkysten © 2023