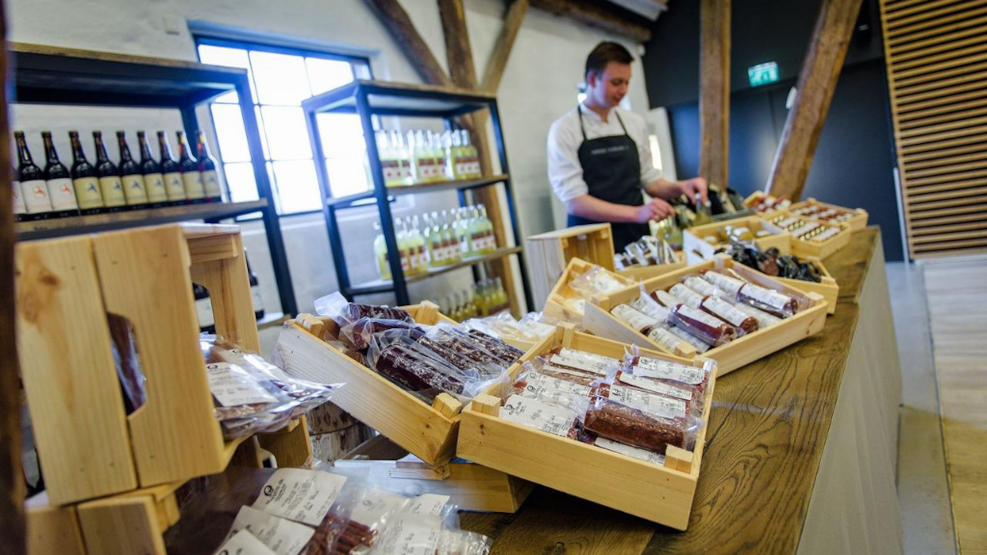 Nørre Vosborg - Local Specialties
During your adventurous stay at Hotel Nørre Vosborg with delicious food, cultural events, music, theater and art, you should not deceive yourself for a visit to the reception's cozy little gift shop.
In addition to a lot of good experiences in the beautiful historical setting and beautiful nature, you can also find the perfect souvenir or gift to bring home: Nørre Vosborg's own Snaps, coffee, tea, delicious marmalades and honey. In addition, there are a wide range of items from local manufacturers such as horn products, glass ornaments and jewelry. All gifts are wrapped up nicely or assembled in a nice basket.
At the reception you will also find a touch screen with tourist attractions, accommodations, maps, etc. over the municipality of Holstebro.
The area around Nørre Vosborg offers a wealth of activities such as hiking, fishing and golf. The nearby Nature Park Nissum Fjord and some of the surrounding areas are a protected wildlife reserve with many unique plants and animals.