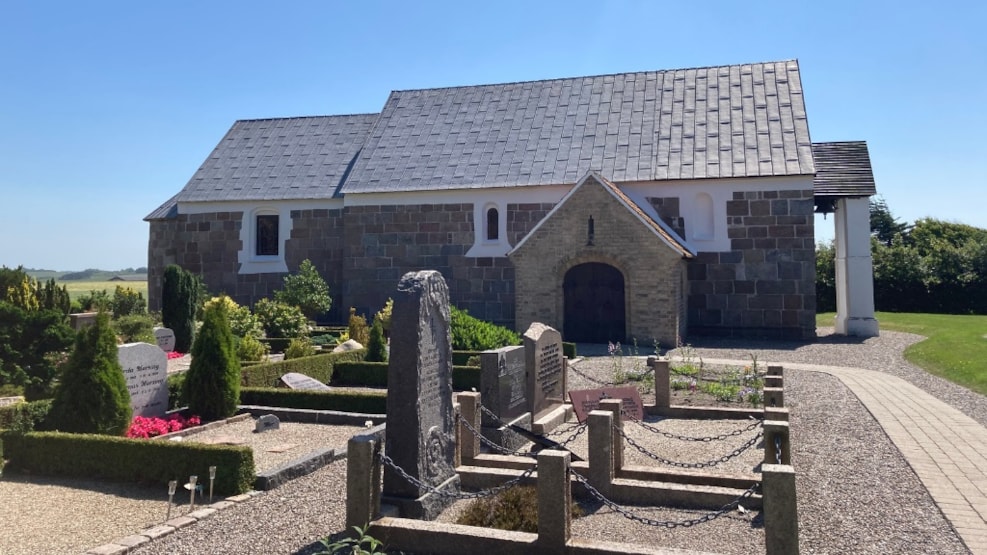 Nørhå Church
The village church Nørhå Church in Thy dates from around 1200.
Nørhå Church has no tower. Romanesque apse, where now part of the granite slab with sacred tomb from the former Romanesque altar table is set up.
Romanesque granite baptismal font.
The door in the church has the typical English feature with recessed tympanum field over the crossbeam.
The church was completely restored in 1996.
VisitNordvestkysten © 2023