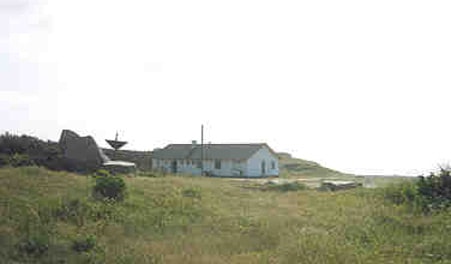 Nordatlantens Hus - Hanstholm Art Association
Hanstholm Art Building is in the summer a place for ongoing art exhibitions.
The gallery is on the slope, above Hanstholm harbour. Throughout the summer there are exhibitions by Danish artists, and other North Atlantic artists.

Outside the gallery is "Havhaven" (The Seagarden) which is dominated by a number of stones in different sizes. Together they form a ship with "Vindharpen" (The Windharp) in the front.