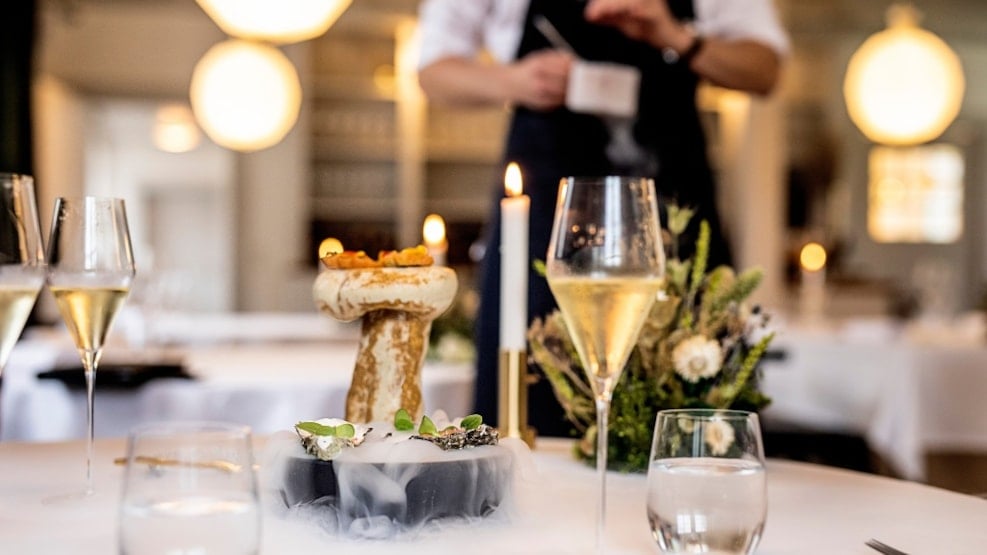 N. V. Tasting
N.W. Tasting is located in one of the atmospheric buildings on the old and beautiful manor house Nørre Vosborg - located only 20 km. west of Holstebro.
On the N.W. Tasting handpicks and uses the best ingredients from the heath, the fjord and the forest around us to create gastronomic sensory experiences.

The ever-changing surroundings around the 700-year-old manor house are important elements when we create reinterpreted dining experiences. Based on classic craftsmanship and the manor's history, the kitchen develops experimental and completely unique flavor combinations that stick in the memory.

And based on this, a tasting menu of 6, 10 or 13 servings has been developed.

The dishes are served with classic wines from the top shelf, to give the guest the full holistic experience.
Opening hours: Friday - Saturday from 18:00.
VisitNordvestkysten © 2023