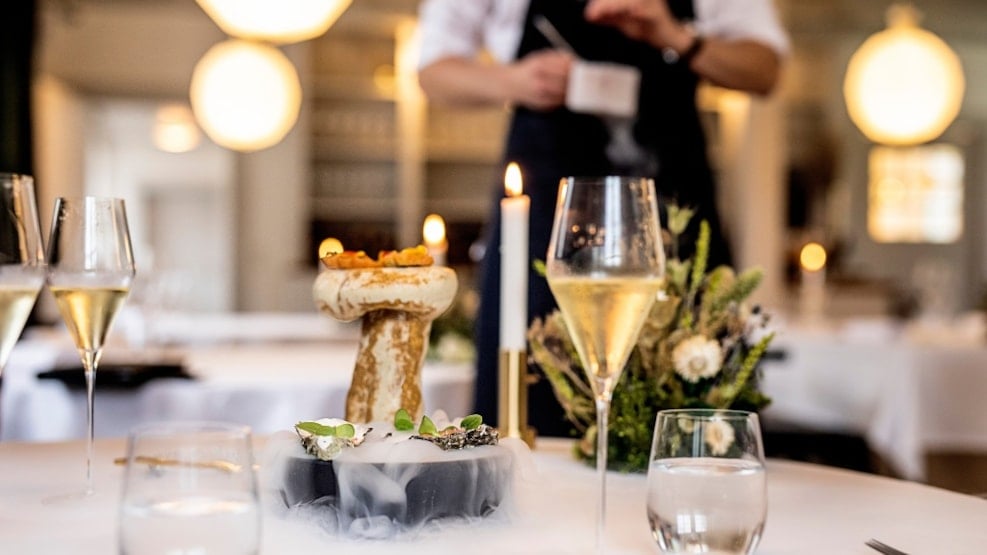 N. V. Tasting
Nørre Vosborg's new gourmet restaurant, N.V Tasting, is located in the old manor house at Vemb just outside Holstebro.
In the old rooms, decorated with Danish design classics, you will be served gourmet food at a high level developed by Mads Cortsen, who is known for his private dining concept, Cortsen Dining.
Here, Mads, in collaboration with the head chef Malte Dreyer, who has worked at various Michelin restaurants in Denmark, has developed dishes based on the West Jutland nature.
With inspiration from the Limfjord - and the ingredients that we find in the nature around us, they have developed a tasting menu of 5, 9 or 16 servings.
All served by Restaurant Manager, Mikkel Sørensen, who is a graduate of Molskroen.
The dishes are served with classic wines from the top shelf, to give the guest the full overall experience.