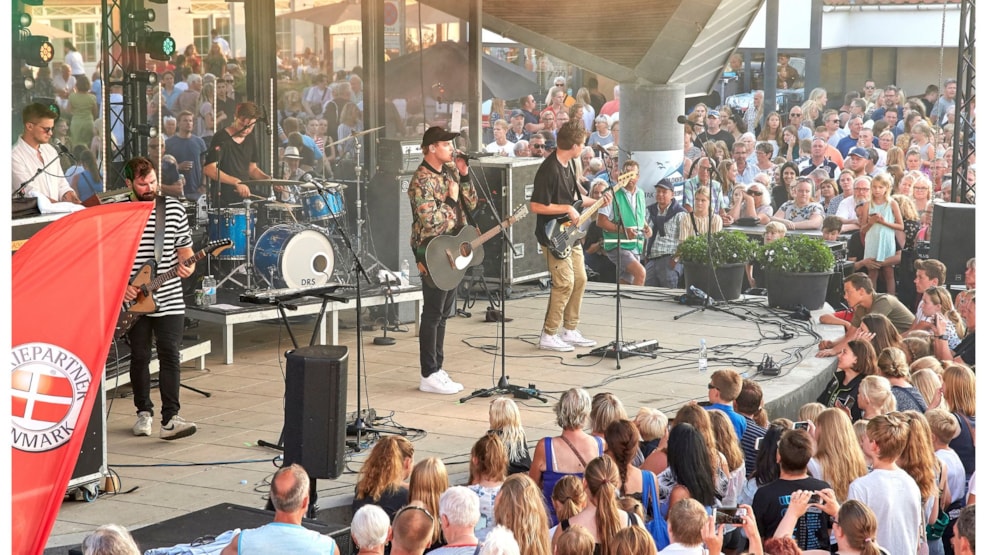 Musik i sommerlandet - Blokhus Torv
Torvegruppen invites you to a summer with lots of great musical experiences on Denmark's perhaps most beautiful outdoor stage.
Musik i sommerlandet at Blokhus Torv
Once again Torvet in Blokhus sets the facilities for a series of summer concerts from 15. July to 12. August. 
Program 2021
15/7- Die Herren
22/7- Poul Krebs
29/7- Rasmus Bjerg
05/8- Dodo and the Dodos
12/8- Sømændene
If you have not been able to get a table at one of the city's restaurants before the concerts, it is allowed to buy Take Away and take it to the concert. However, drinks must be purchased on site as it helps to fund the concerts and expenses due to the restrictions.
The concert venue opens at 6 pm, and it will be fenced in, so you can not see anything from the outside to avoid gatherings outside the concert area.
If you are so unlucky and didn't get a ticket, you are more than welcome to enjoy the evening at one of the many restaurants in Blokhus.