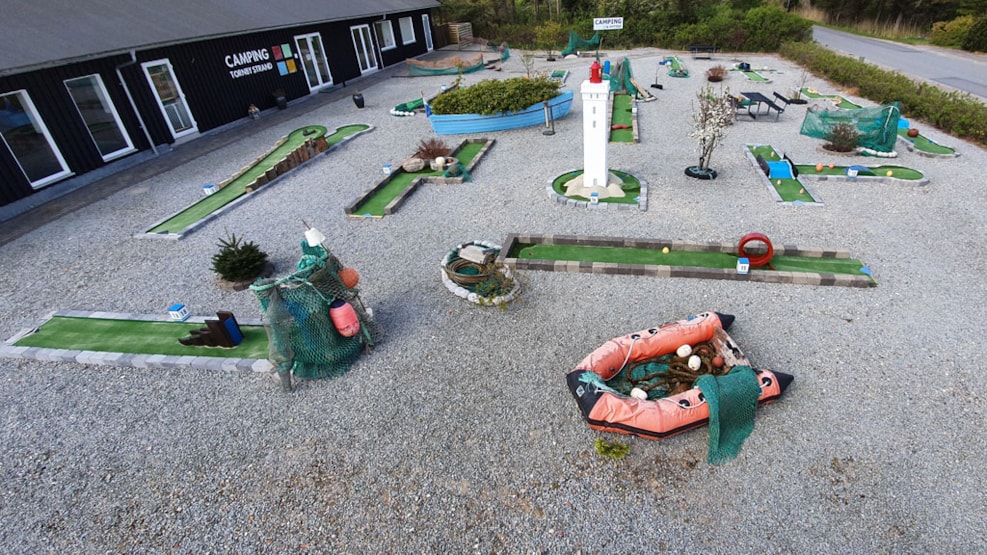 Mini-golf at Tornby Strand Camping
Come try our great 18-hole miniature golf course. The course is renovated and expanded in 2020, and the theme is fishing, the ocean and the beach. The course is exciting and challenging for the entire family. It makes for some great family fun. 
The course is located by the entrance to Tornby Strand Camping, and everybody is welcome.