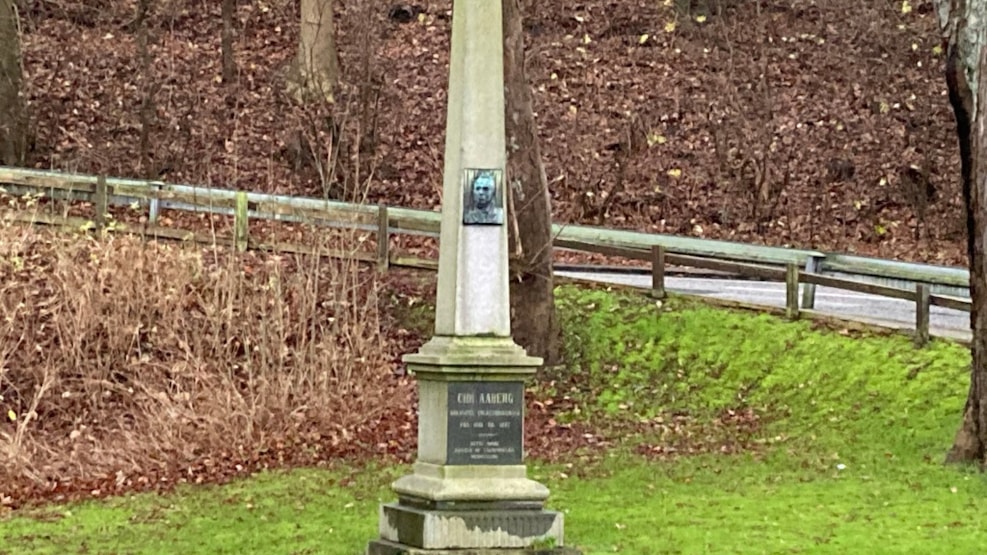 Mindesten over Chr. Aaberg
Memorial stone erected in honor of Christian Aaberg (1819-1897) in Lemvig.
The memorial stone was erected on the 80th anniversary of Christian Aaberg's birth on the initiative of a committee with representatives of the municipalities in the constituency. The memorial stone is made of granite and bronze.
Inscription: Chr. Aaberg ~ Kredsens Folkethingsmand from 1861 - 1897 ~ This memorial stone was erected by grateful fellow citizens.