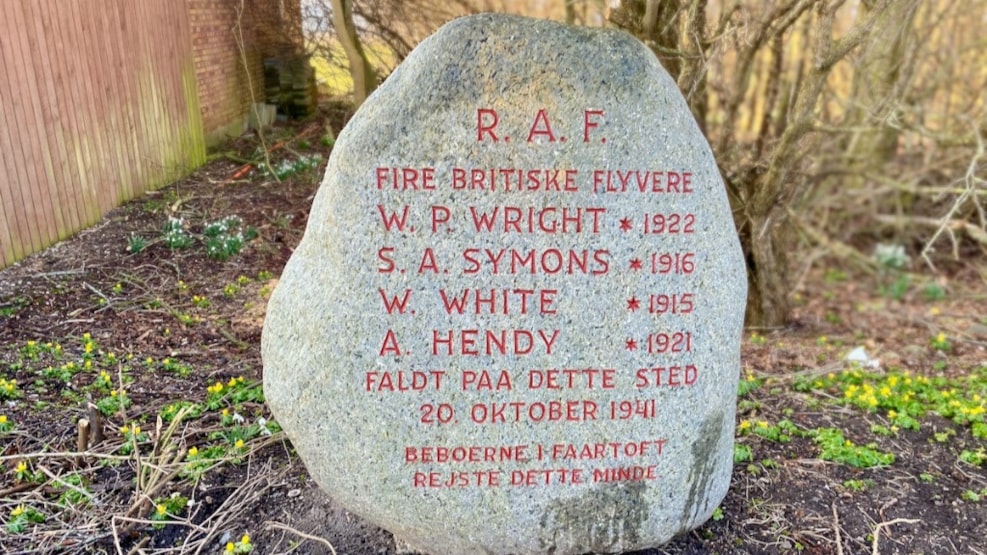 Memorial stone in Fårtoft over RAF airmen
Memorial stone for 4 English airmen who died at Faartoft after an attack on the German sea air base in Dragsbæk (the current emergency center) during World War II on October 20, 1941.
Inscription on the stone:
Four British Royal Air Force pilots crashed at this location on October 20, 1941.
W. P. Wright 1922
S. A. Symons 1916
W. White 1915
A. Hendy 1921
The residents of Faartoft raised this memory.

The 4 aviators were buried on October 24, 1941. Read more about Plane 050 HUD AM523.
VisitNordvestkysten © 2023