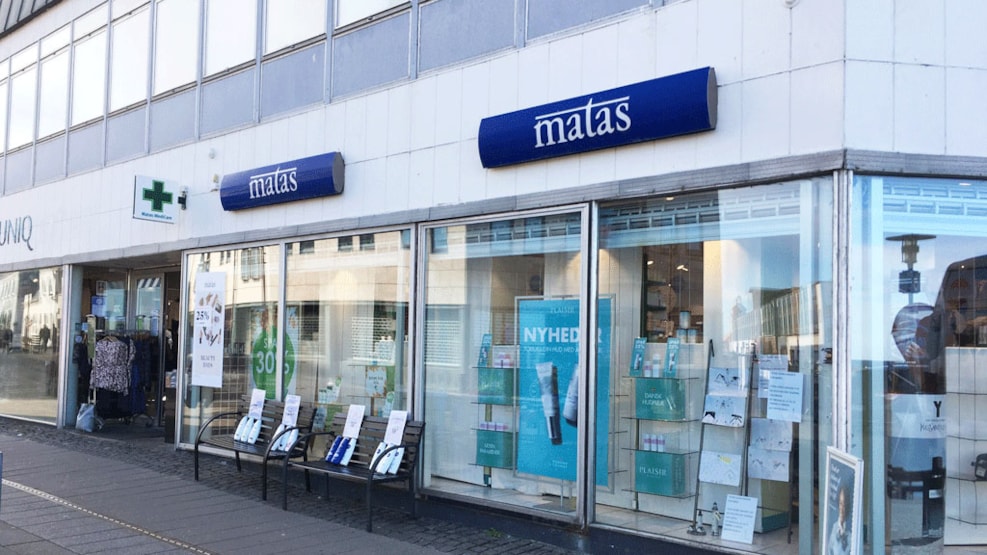 Matas Hirtshals
Matas are located in the center of Hirtshals, near 'Den Grønne Plads'.
When you walk through the shopping street of Hirtshals, you will almost reach the end and here you will find Matas. The store has a great location close to Den Grønne Plads, and with a view of the harbour of Hirtshals. 
In Matas you will find beauty products and the friendly staff are ready to help and guide you.