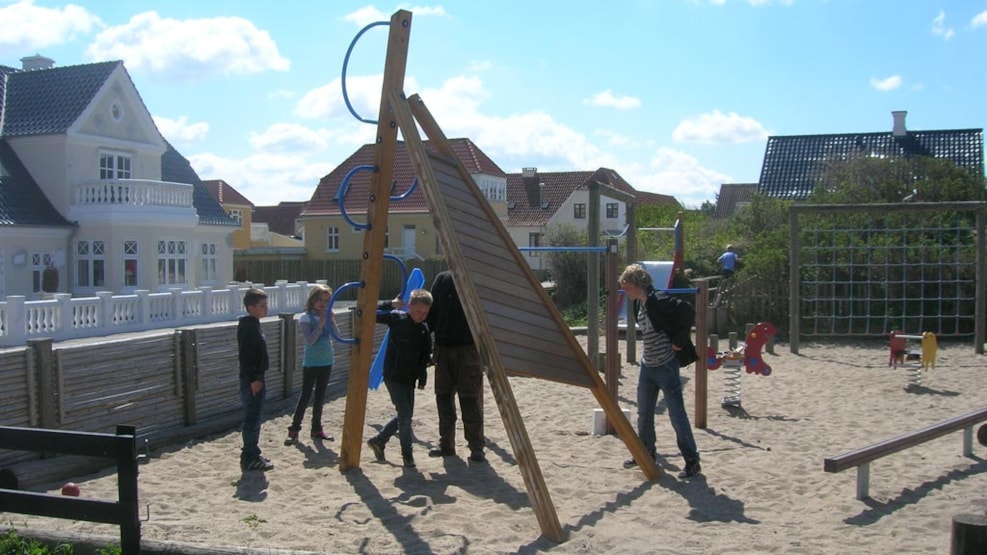 Markedspladsen (Playground)
The market place, "Markedspladsen" today is a gathering place and playground for the permanent residents of the town, as well as the town's many visitors and tourists.
Løkken's central playground with lots of equipment for children. There are swings, slides, climbing frames, jungle paths, pirate barrels and pitches for ball games. The playground is open to all, and includes an attractive and spacious pavilion with many seats, 2 grills and a place for fires. There's seating for around 18 people. There are ample car parking places available.
The playground equipment and pavilion were established thanks to municipal funding. A citizens' group wanted to erect a pavilion and playground equipment in the old marketplace for events, in which companionship and openness would be prioritised.