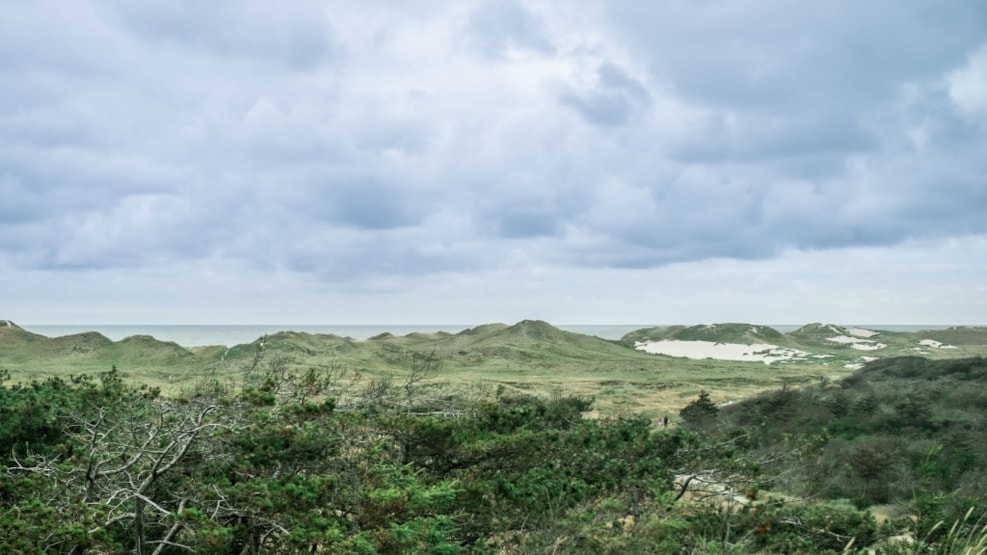 Marens Belly
In Husby Klitplantage you will find a dune with the strange name "Marens Maw" - Jutlandic dialect for Marens Mave - Maren's Belly
It is said that the dune got its name from a forester who during his break looked at the mound and exclaimed: "It looks like Maren's belly!" His wife was home heavily pregnant.
You can mount the dune via wooden stairs from Raketvejen.
Once you have reached the top, you have a beautiful view of the North Sea to the west. Nissum Fjord is located to the north. And to the southwest you can look out over hiking dunes, including Gryden, which is a so-called parabolic dune.
Hiking - Husby Klitplantage Route
If you are looking for fantastic nature experiences, you have the opportunity to follow the certified hiking route in Husby Klitplantage of 15 km in varied terrain, close to the water.
VisitNordvestkysten © 2023